Dominicans continue attempts to reach Puerto Rico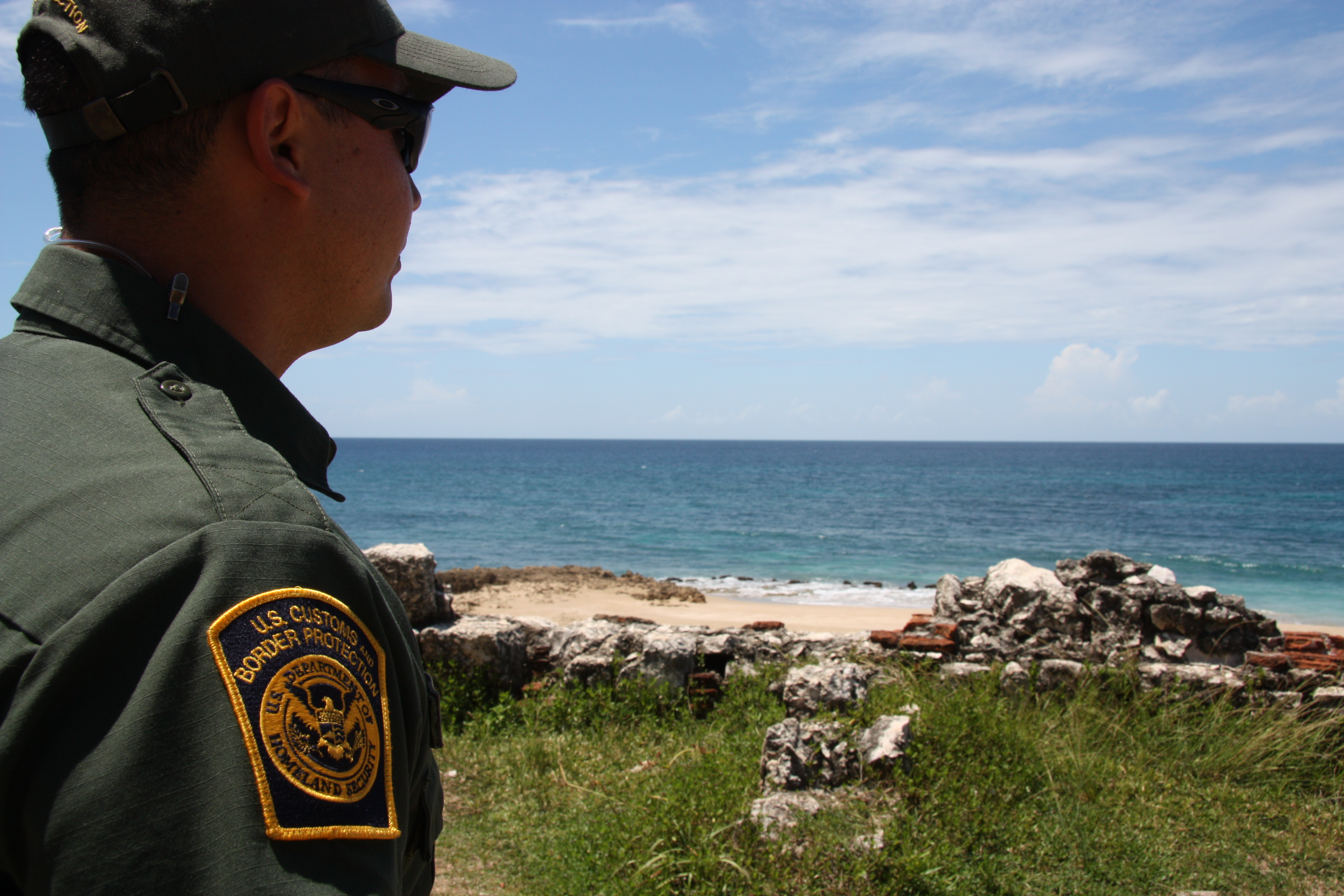 ICE officer observing PRvcoast
Aguadilla, Puerto Rico -U.S. Border Patrol and the Puerto Rico Police Department apprehended 10 undocumented aliens from the Dominican Republic during two separate incidents Wednesday in the island's west coast.
The latest detention comes amid repeated attempts by undocumented Dominicans to reach Pueto Rico aboard makeshift boats.
"We remain vigilant to any smuggling incursion even during this local holiday season," stated Ramiro Cerrillo, Chief Patrol Agent for the Ramey Border Patrol Sector.
On Jan.3, Border Patrol Agents assigned to the Ramey Border Patrol Station responded to 2 maritime smuggling events reported in the towns of Añasco and Cabo Rojo.
Border Patrol Agents, CBP Air and Marine Operations assets, along with Puerto Rico Police Joint Forces for Rapid Action (FURA, for its Spanish acronym) officers searched the immediate areas of both landings and located a total of 10 undocumented aliens, all claiming to be citizens of the Dominican Republic.
Since the beginning of the New Year Border Patrol Agents have apprehended 49 aliens that have illegally entered the United States via the Mona Passage.
All subjects were transported to the Ramey Border Patrol Station for processing.
The illegal maritime smuggling ventures arriving to Puerto Rico from the Dominican Republic are ordinarily transported in rustic, homemade wooden vessels commonly referred to as "yolas." A typical "yola" is an unsafe vessel, generally underpowered with a single outboard motor, and overloaded with a large number of passengers and without life vests.