12 held in 1,559 kilos cocaine bust to be arraigned today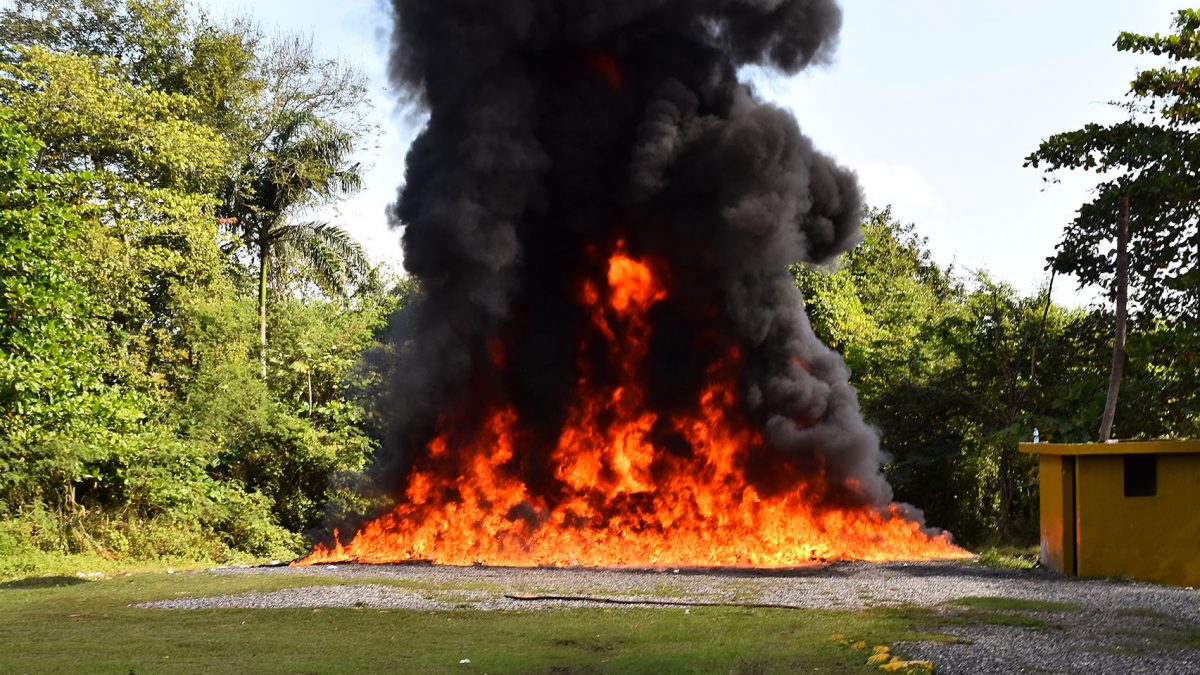 Santo Domingo.- The Justice Ministry affirmed Thurs. that several shipments of drugs were incinerated, including the 1,559 kilos of cocaine seized at San Souci Port of the capital, for which 12 men are being held, to be arraigned today charged with international drug trafficking.
It said 2,427 kilos of drugs were incinerated, that the shipments correspond to seizures made in La Romana and Santo Domingo between December 29, 2017 and Jan 2.
The drugs were incinerated in an Army post 25 kilometers north of the capital on the Duarte highway.
Accused
Judicial sources told outlet dariolibre.com that among those arrested on the ship Kaluba, at San Souci port figure José Antonio Quijada Salazar, accompanied by Dominican crewmen Teurison Valenzuela, Elvis Angomás, Fermín Samboy, Domérides Gómez, René Cuesta and Salvador Gómez.
Also being held are the Colombians Manuel Escobar and Silvio Ibarra, the Nicaraguan Joel Ponce, and the Cuban Pedro Betancourt.