Venezuela opposition sees 'conclusion' from Santo Domingo talks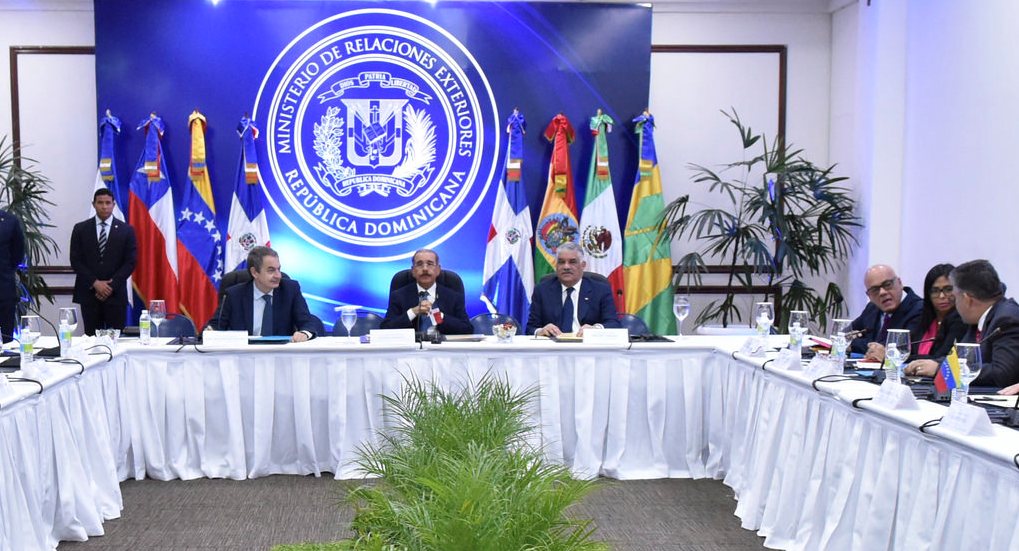 Caracas.- Deputy Simón Calzadilla, one of the opposition negotiators in the talks with Nicolás Maduro's govt., on Fri. said that the next meeting set for Jan. 11 and 12 in the Dominican Republic "could be the conclusion" of the process that began Dec. 1, EFE reports.
"Let's remember that the meeting of 11 and 12 could be the conclusion of an entire process that began over a month-and-a-half ago and hopefully we can give good news to Venezuelans," Calzadilla told outlet Globovisión.
He stressed that for the Jan. 11 meeting between government and opposition delegations will take place without the presence of the participating foreign ministers and that the meeting on the 12th will have observers from Mexico, Chile, Saint Vincent and the Grenadines, Bolivia, Nicaragua and Dominican Republic, the host country.
Calzadilla said that Julio Borges will continue as head of the opposition delegation despite that as of today Friday he will no longer be the president of Venezuela's Parliament, the only branch of government which the opposition controls.
In the Venezuelan political dialogue formally initiated on December 1 in Santo Domingo and sponsored by the Dominican president, Danilo Medina, and former Spanish president José Luis Rodríguez Zapatero, the opposition calls for the opening of a humanitarian channel for medicine and food to enter Venezuela.