U.S. agents halt 2 yolas with 29 Puerto Rico-bound Dominicans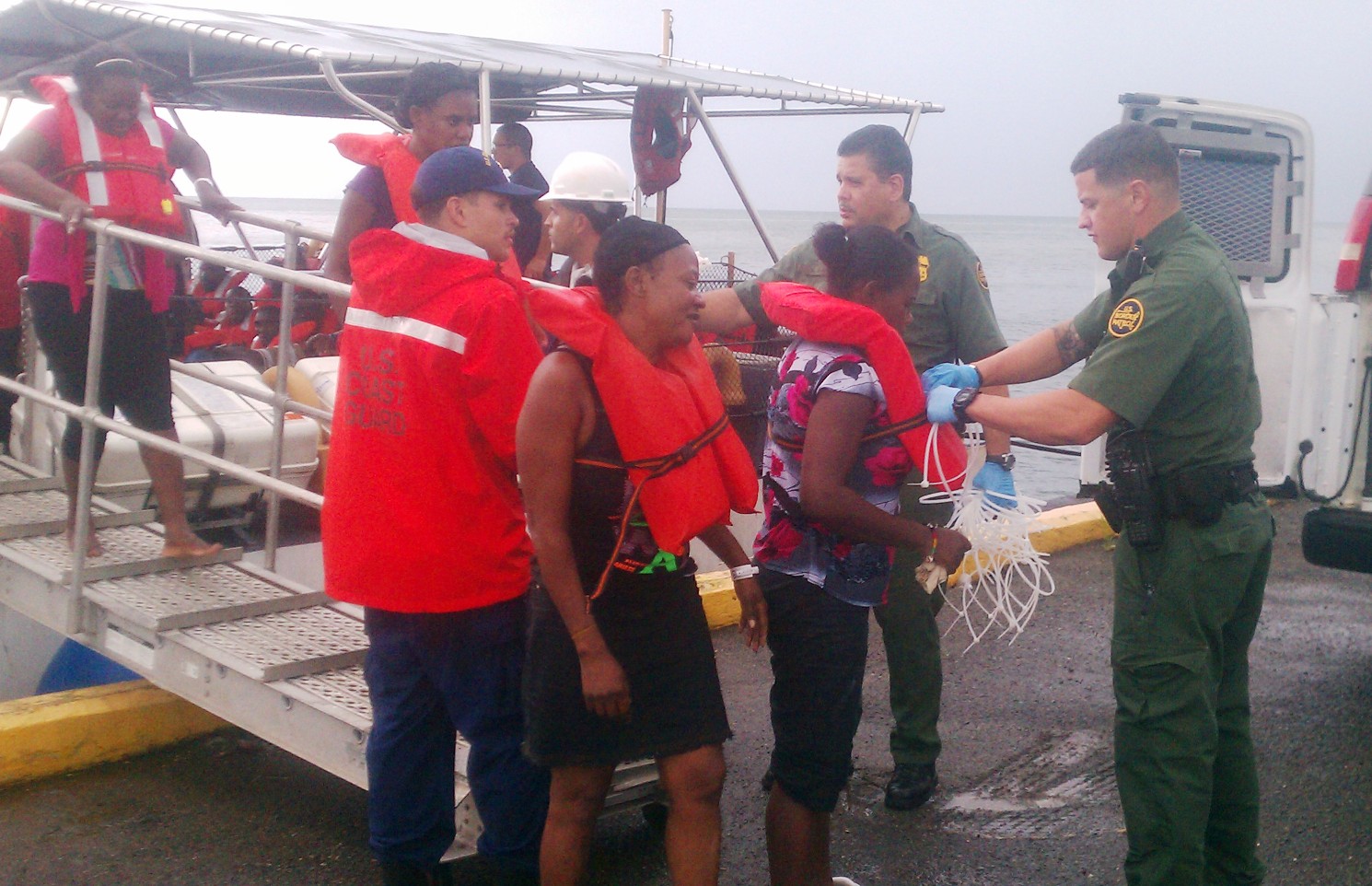 Aguadilla, Puerto Rico – U.S. Border Patrol, U.S. Coast Guard (USCG) and Puerto Rico Police Department (PRPD) intercepted 40 undocumented aliens from the Dominican Republic and Haiti, Sunday, attempting to reach the island illegally towards the coast of the town of Aguada, in the island's west coast.
"Sustained collaborations with our federal and state partners allow us to be effective to prevent smuggling attempts into Puerto Rico's coast," stated Ramiro Cerrillo, Chief Patrol Agent for the Ramey Sector.
On the morning of Jan.5, Ramey Border Patrol agents detected a vessel without navigational lights moving towards Aguada, Puerto Rico.
The agents coordinated for intercept with the United States Coast Guard (USCG) Command Center, and the PRPD Joint Forces of Rapid Action (FURA, for its Spanish acronym).
A FURA vessel intercepted a "yola" type vessel approximately four miles off the coast of Aguada, finding total of 12 undocumented migrants; four adult male Dominican Republic nationals, five adult female Dominican Republic nationals and three adult male Haitian nationals. The group was detained and subsequently transferred to a USCG Cutter.
Upon completing embarkation of 12 aliens to the USCG Cutter, the cutter crew identified and intercepted a second vessel with 28 subjects on board.  A total of 28 subjects were detained and subsequently transferred to the USCG Cutter
Biometric checks were conducted on all subjects and revealed that 10 aliens met the guidelines for prosecution related to prior criminal and immigration violations.
On Jan.8, the USCG cutter crew transferred 10 aliens to Border Patrol custody at the Mayaguez Port of Entry. The remaining 29 undocumented aliens were repatriated to the Dominican Republic.
Since the beginning of the New Year Border Patrol Agents have apprehended 89 aliens that have illegally entered or attempted to enter the United States via the Mona Passage.