Washington urges 'precaution' if traveling to DomRep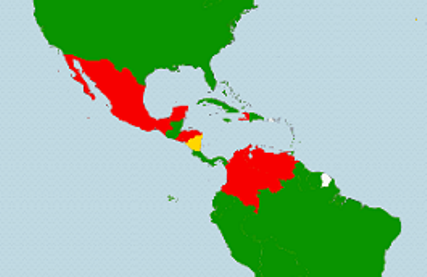 Washington.- The US State Dept. travel section on Wed. updated "for reasons of criminality," its recommendations for citizens visiting the Dominican Republic.
Despite the levels of crime affecting the country, of the four levels of travel recommendations from the US, with one being the lowest and four the highest, the country is at level two.
Level one means "normal precautions" for security; the second level "increased security precautions"; level three is "reconsider the trip"; and level four is "do not travel."
Recommendations for traveling to the Dominican Republic:
Be careful of your surroundings.
Don't physically resist any attempted robbery.
Don't show signs of wealth, such as wearing expensive watches or jewelry.
Enroll in the Smart Traveler Enrollment Program (STEP) to receive Alerts and to make it easier to locate you in an emergency.
Follow the State Department on Facebook and Twitter.
To the traveler.
Crime continues to be the main safety concern in the Dominican Republic (DomRep) for both Dominicans and the US Embassy.
The most common type of crime is car theft (1 to 2 assailants (usually male) on a motorcycle, a scooter or even a bicycle).