Venezuela talks resume in Dominican Republic Thurs.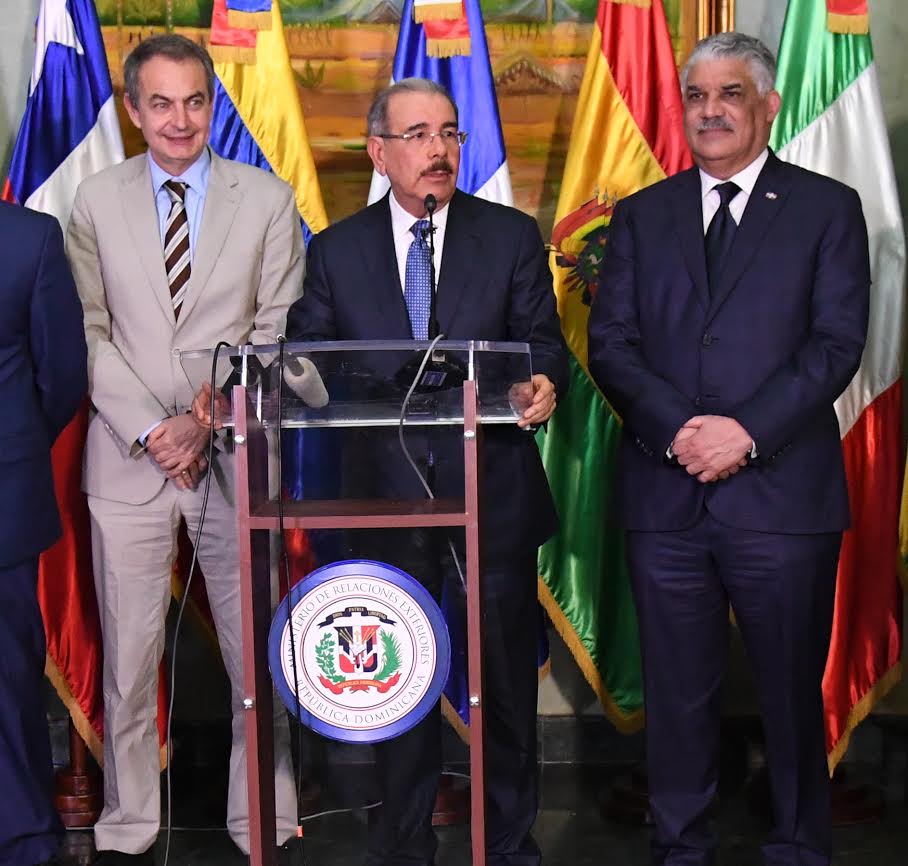 J.L Rodriguez Zapatero, Danilo Medina, Miguel Vargas.
Santo Domingo.- Foreign minister Miguel Vargas affirmed Wed. that everything is ready to resume the talks on Venezuela, to conclude with a solution to the standoff between the Government and the opposition.
On December 15, the second round of talks between the rivals concluded with an agreement to continue with the mediation by Dominican Republic president Danilo Medina and representatives from five countries in the region.
The Dominican Republic continues as the scene of these negotiations, led by President Medina, along with former Spanish president, José Luis Rodríguez Zapatero, and Vargas.
"On behalf of the Dominican Government, President Danilo Medina and my own, we value the confidence that the parties have placed in us, by choosing us as arbiters to settle their differences," Vargas said in a statement
The talks began in Santo Domingo last September 13, continue on December 2, after two days of negotiations, from which both parites agreed that there was significant progress.
Also present in the negotiations were the foreign ministers of Mexico, Nicaragua and Chile and representatives from Bolivia and Saint Vincent and the Grenadines as well.