Malecón Cartel's vast Dominican Republic-Venezuela drug link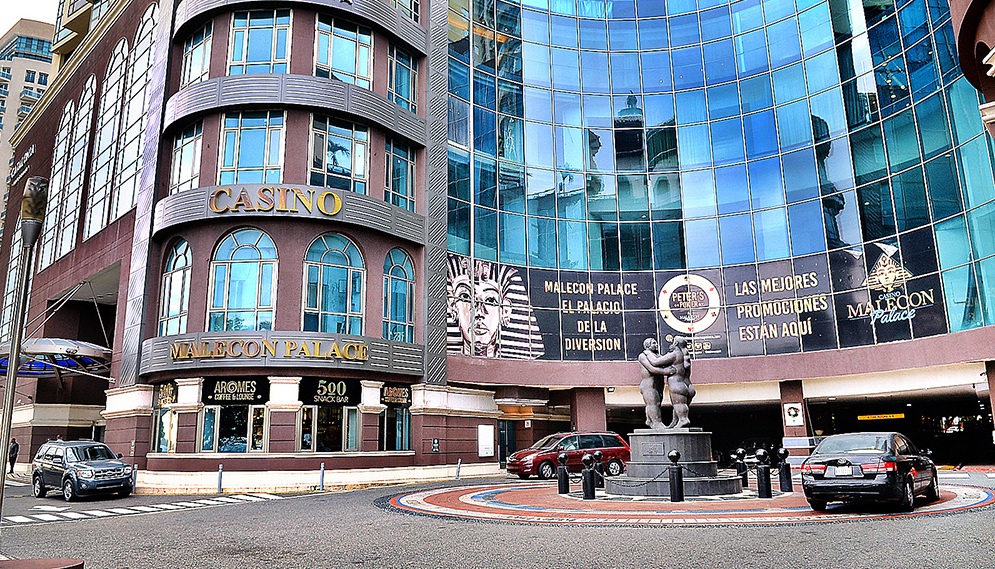 Malecon Palace Casino.
Santo Domingo.- The alleged leader of the "Malecón Cartel," Yoel Palmar, shipped tons of drugs out of the country, as well as millions of dollars through the Malecón Palace Casino, where senior staff  was changed often.
A source told diariolibre.com that Palmar's network owned the twin-engine plane registry HK4909G, from Cartagena, Colombia, which landed last year at La Romana International Airport (east) with an as yet unspecified amount of presumably cocaine or heroin.
He's also suspected in the case of the 140 bricks of drug found in four bags left in one of the baggage claims at Las Americas International Airport, as well as a stash seized in France, the source said. Moreover, the network is linked to other drug cases whose investigations are advanced and inducements pending.
The "Malecón Cartel" brought and shipped drugs and money through shipping companies, a private jet and other means.
The investigation has found that Palmar didn't leave any assets or properties in the Dominican Republic, and took everything to his native Venezuela and Colombia instead. In the Dominican Republic he has only a pharmaceutical company where he has 40 percent stake and his paramour 60 percent.
According to authorities, the network tried to run a casino in Santiago, but failed because it allegedly needed to move a lot of money and hide everything to avoid detection.
The source told Diario Libre that after obtaining the license to operate in Malecon Palace, the senior staff was replaced with people from the same organization, alleging economic straits or other excuses to then replace the managers with Venezuelans or other members of the ring.
Palmar,  "Venezuela's biggest trafficker of drugs to the Dominican Republic," was arrested December 11 in Colombia, after which Venezuela announced that it requested his extradition.
The cartels that operate along the Colombian-Venezuelan border use networks and structures with Dominicans who receive the drug here.
Prosecutor
Venezuelan prosecutors came to the country, once the request for Palmar's extradition to Colombia was announced and met with Santo Domingo prosecutor, Olga Diná, over the 140 bricks seized at Las Americas Airport, but not about Casino Palace.