Repeat trafficker's houses, disco, farm, raided and confiscated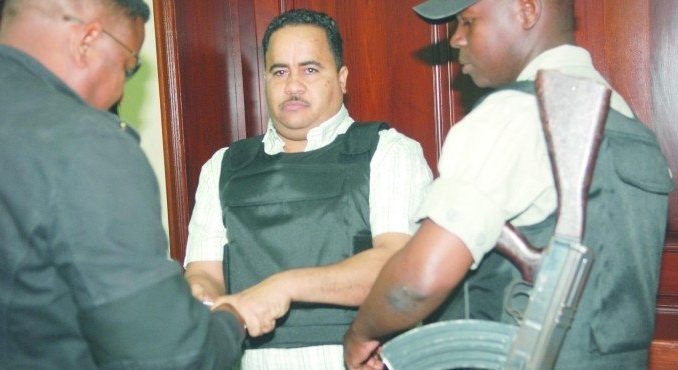 Santo Domingo.- The National District Office of the Prosecutor and other law enforcement agencies on Mon conducted raids on properties in the east region, of former drug trafficker Ernesto Bienvenido Guevara Díaz (Maconi).
During the operation, one person was arrested and taken to Santo Domingo for questioning in connection with the 1,500 kilos of cocaine seized in the tanker Kaluba.
It emerged that lead prosecutor Yeni Berenice Reynoso, assisted by antinarcotics (DNCD) agents and investigators of the Justice Ministry's Anti-Money Laundering Unit, works to establish the amount of assets seized from Guevara, who was set to one year of pretrial detention together with Dante Meraldo Medina and Dante Wilfredo Ozuma.
Among the main assets raided and confiscated thus far figure two houses, a disco, a farm and other properties in Paraíso, Barahona (southwest).