'Rogue cop's' killing scrubs Venezuela talks, reports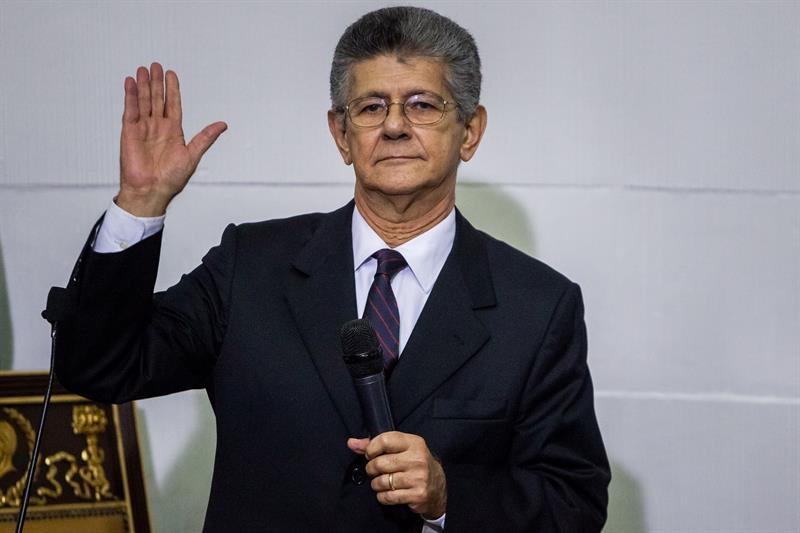 H. Ramos Allup. Photo. La Tabla
Santo Domingo.- Venezuela's opposition grouped in the Democratic Unity Table (MUD) will not attend the talks with Govt. representatives and several countries as observers set for the Dominican Republic on Thurs.
Opposition Democratic Action (AD) party general secretary, Henry Ramos Allup, told newspaper El Universal his group won't attend the meeting, the fourth since the talks began on Dec. 1, mediated by president Danilo Medina.
Moreover, outlet Crónica Uno also reports that the opposition delegation will not go to Santo Domingo "in rejection to the statements of the Interior Minister," who allegedly tipped off the Govt. on the whereabouts of Oscar Pérez, a "rogue policeman" killed in shootout Monday.
"As far as I know, there's no meeting of the dialogue committee tomorrow Thursday," said Ramos quoted by El Universal after voicing the same arguments to the media.