13 injured in university lab blast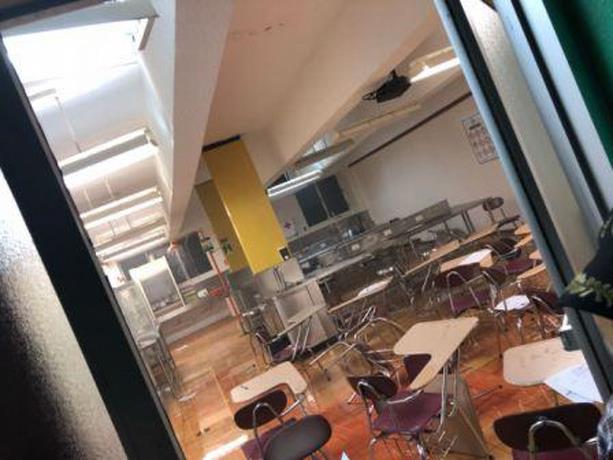 UCE chemistry lab after the explosion. Credit: listindiario.com
San Pedro de Macorís.- The Central University of the East (UCE) informed that 13 persons were treated and discharged from the hospital after being injured in an explosion Wednesday at its chemistry lab.
The 13, one teacher and 12 students, only suffered "light injuries to their faces and hands." One student was kept in for observation at the health center overnight but has also been sent home.
The San Pedro de Macorís-based university says that the explosion occurred during a chemistry experiment "due to a molecular mixture of sulphuric acid and isopropyl alcohol, which caused an explosion that shattered a spotlight and one of the lights in the classroom."
"UCE rector José Hazim visited each of the injured students and teacher. He also inspected the scene in the laboratory, where work can resume as normal. Teaching at the university will continue teaching in all of the subjects in this current semester," according to the university communiqué.