Basilica ready for Altagracia Day pilgrims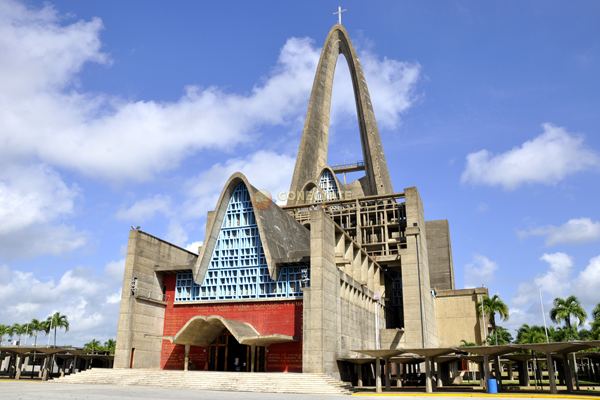 The Basilica in Higuey. Image: elnuevodiario.com.do
Santo Domingo.- Father Evaristo Freumin Areché, rector of the Basilica of Our Lady of Altagracia, gave details Thursday of the events planned at the church for the celebrations of Our Lady of Altagracia Day this coming Sunday.
The services will be led by Monsignor Gregorio Nicanor Peña Rodríguez, bishop of the diocese of La Altagracia and the bishop of San Pedro de Macorís, Monsignor Santiago Rodríguez Rodríguez.
President Danilo Medina, his wife Cándida Montilla as well as cabinet members and other political, economic and cultural figures will also attend the mass.
The bishop will host a lunch for the president, his entourage, and local dignitaries after the service.
A municipal brigade in Higüey is being posted around the Basilica as many pilgrims camp out in the compound.
Thousands of pilgrims flock to the Basilica every January 21st to give thanks to the Virgin for favors received and to ask her to intercede.
The Ministry of Public Works and Communications (MOPC) and the Emergency Operations Center (COE) informed that this weekend they would carry out a protection and assistance operation with 115 units deployed to provide assistance along the route and around the Basilica, where hundreds of worshippers, Dominicans and tourists, travel to the area on this date.