Brewery funds accident hotspots study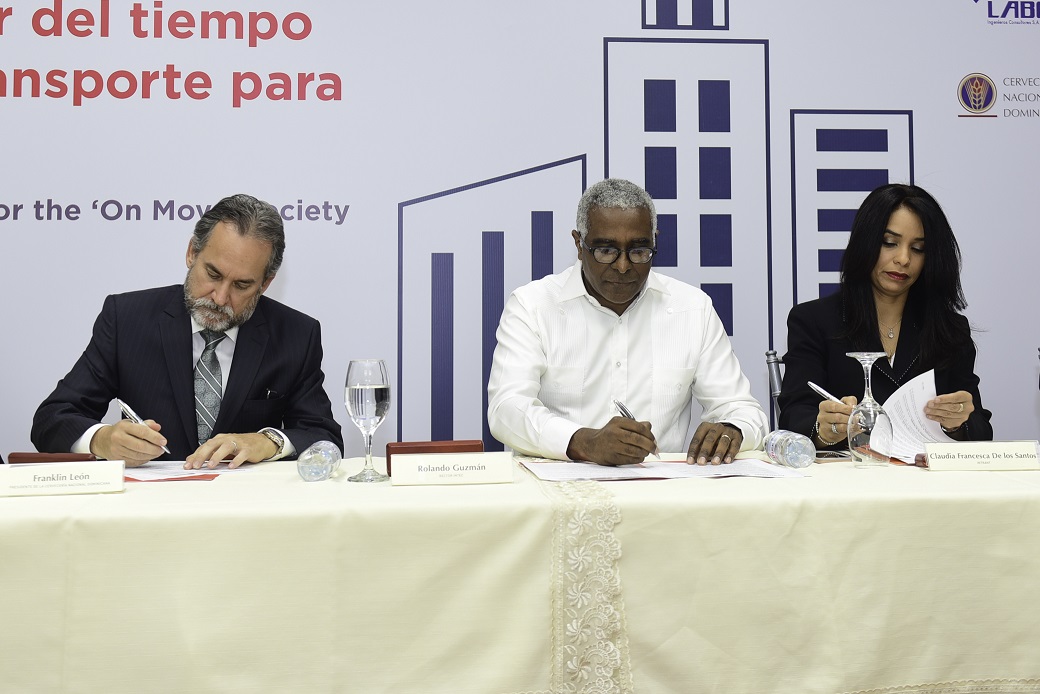 Road safety cooperation agreement. Photo: hoy.com.do
Santo Domingo.- The National Institute for Transit and Land Transportation (Intrant) signed a cooperation agreement with the Technological Institute of Santo Domingo (INTEC) and the Dominican National Brewery (CND) Thursday, for conducting a study on accident hotspots
The study will focus on the Duarte Highway between Santo Domingo and Santiago and in the cities of Santiago and La Vega, with the aim of implementing the necessary measures for reducing road accidents.
The director of the transportation regulatory agency, Claudia Franchesca de los Santos, informed that Intrant will provide the data on the points that have been identified as critical, prioritizing public holidays, while Intec will proceed to conduct an assessment of the highest-risk points.
"Intrant and the Ministry of Public Works will coordinate the solutions on the ground in the assessed areas, while the financial costs will be covered by the National Brewery", said De los Santos.
The CND will make an initial contribution of US$100,000 towards the implementation of the project, as part of its commitment to supporting sustainable development work, including improving road safety in the Dominican Republic.
The agreement was signed at the INTEC campus by university rector Rolando Guzmán, CND president Franklin León, La Vega mayor Kelvin Antonio Cruz Cáceres and Nicole Herrera, representing the Santiago mayor's office.