Drive carefully on Altagracia Day, urges president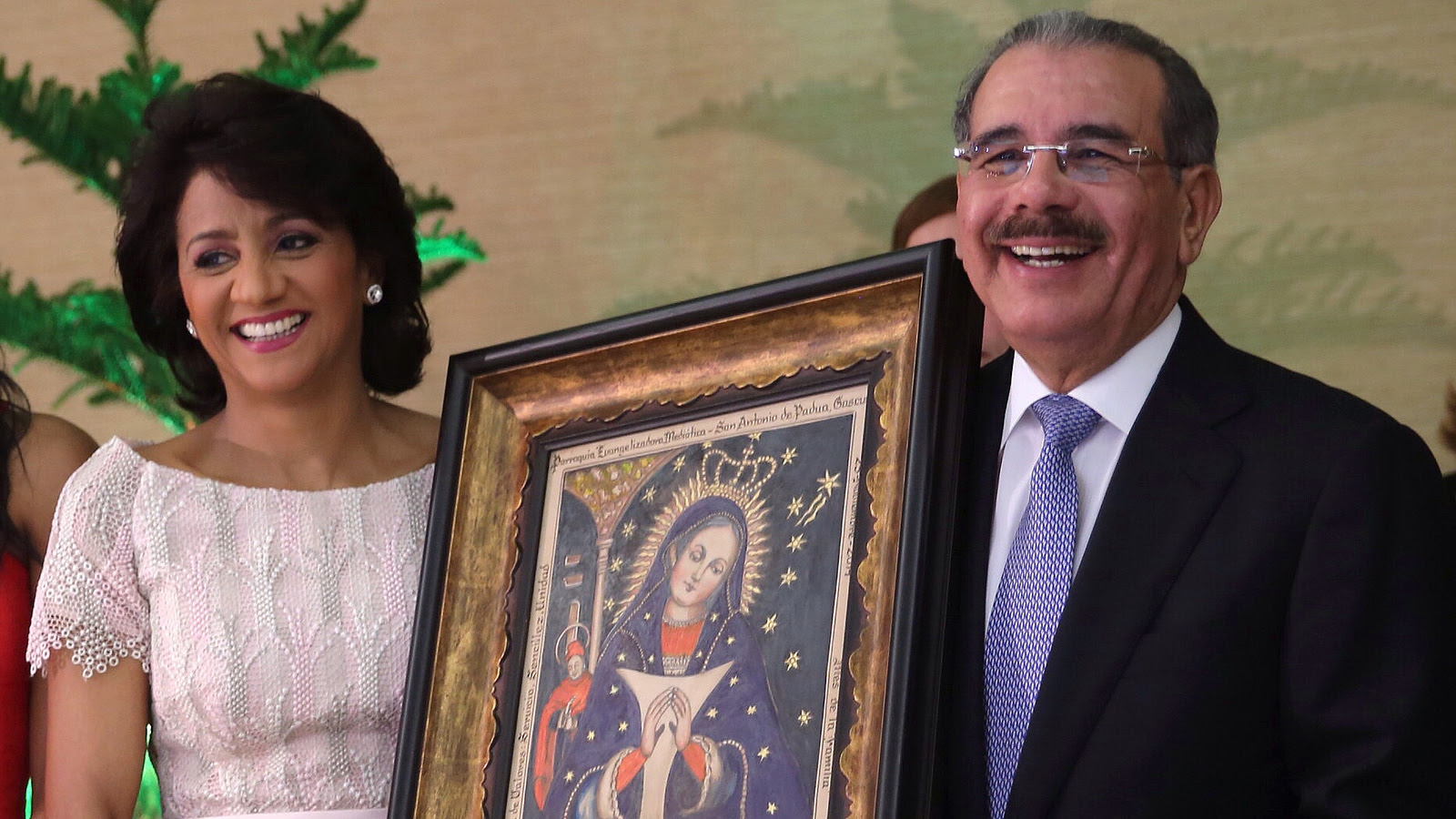 President Medina and First Lady Candida Montilla with an image of Our Lady of Altagracia. Photo: elcaribe.com.do
Santo Domingo.- President Danilo Medina is urging those planning to make a pilgrimage for Our Lady of Altagracia Day to take the utmost care when driving on the roads and highways, in order to prevent regrettable accidents that cause so much pain to the nation's families.
"May good sense, calm, and respect for the law guide them at all times," said the president in his message in honor of the day of the spiritual mother and protector of the Dominican people, which is commemorated on Sunday January 21st. The image of the Virgin is in the Basilica in Higüey, and hundreds of Dominicans make a pilgrimage on that date.
The head of state also asked the Virgin to intercede with the Almighty to bestow His blessings on all corners of the country.
"May He strengthen our efforts for a better country and increase our patriotic ideals of a free, sovereign and democratic nation," said president Medina.
He stated that the devotion to Our Lady is strongly rooted in the country and said he would be joining the celebrations.
"It is an opportune moment to join the fervor of all those people who every year assemble faithfully at the feet of her image, in the sanctuary of the Basilica in Higüey and in other temples in other parts of the country," said Medina.
He recalled that the devotion to Our Lady of Altagracia was a centuries-old tradition dating back to colonial times, and which attracts thousands of pilgrims from all over the country, especially on January 21st.
"Altagracia Day is one of the religious commemorations that resonates most strongly in our people's hearts," he added.