Pilgrimage operation declared successful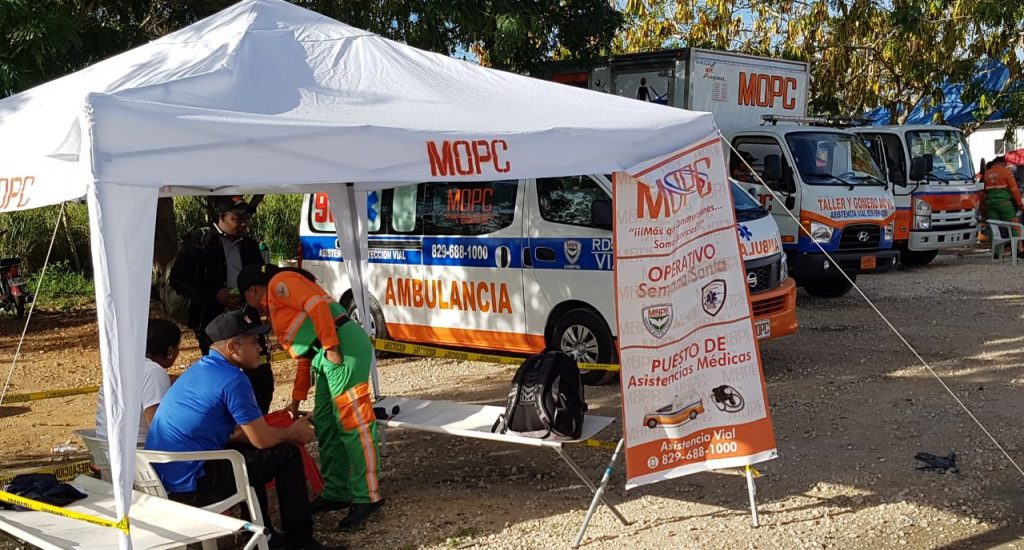 Roadside unit. Source: elnuevodiario.com.do
Santo Domingo.- The Ministry of Public Works and Communications (MOPC) says that its large-scale deployment of medical and roadside units and the installation of service centers had a great impact during the Road Protection and Assistance operation in the eastern region for Our Lady of Altagracia Day. According to the Emergency Operations Committee (COE) no road accident deaths were registered, compared to two last year.
Highway patrols and mobile repair units guaranteed the safety of thousands of citizens who traveled to the Higuey Basilica on Sunday for the traditional annual pilgrimage to pay homage to Our Lady of Altagracia.
Paramedical and medical assistance to pilgrims was also offered in the area around the Basilica.
The 115 units, consisting of ambulances, mobile repair workshops, tow trucks and highway patrol vehicles were posted along the main eastern highway and the areas around the city of Higuey.
Military and Police Commission director Gonell Regalado praised drivers for their conduct and highlighted that the road patrols had been stepped up as of Saturday to protect the citizens on the orders of minister Gonzalo Castillo.