Telecom ad campaign enrages locals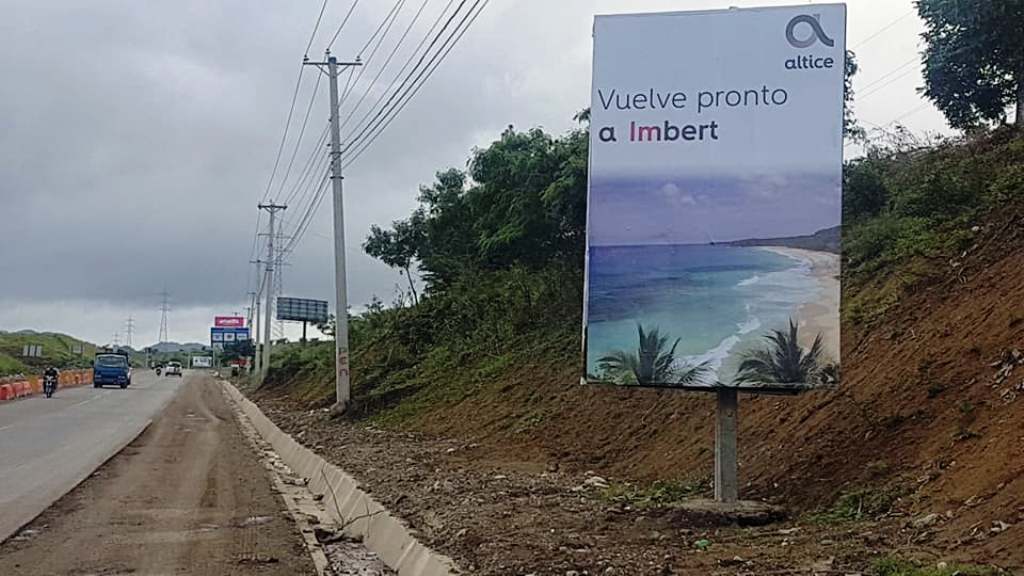 Puerto Plata.- An advertising campaign by telecommunications company Altice has been plagued by a series of unfortunate blunders in the northern province of Puerto Plata. Local residents have described the billboards promoting the company as "disrespectful".
The row erupted after Altice, the company that was formed as a result of the merger between Orange and Tricom, displayed billboards along the public highways with images that offended the locals or did not match the stated locations.
The first advertisements, in the municipality of Altamira, were torn down by local people because they featured a pair of donkeys with the slogan "welcome to Altamira", which upset residents who pointed out that the area had spectacular landscapes.
In the coastal municipality Estero Hondo, the local authorities covered the advertisements because they displayed photos of the popular beaches of Punta Rucia and La Ensenada covered in seaweed.
The residents of Imbert, several kilometers inland, also rubbed up residents the wrong way, because a photo of a beach was selected to illustrate their town and the company had not sought permission from the local authorities to place the sign at the entrance to the town.
In a Facebook post, local councilor Abel Aquino Cuevas Castillo said that the company had made a series of blunders in the province by choosing a photo of a beach to represent Imbert, despite the area being most famous for the Damajagua Falls National Monument, which he said, is visited by almost one million tourists a year, and for its local handicrafts tradition.
Cuevas Castillo suggested that instead of using an image of a nonexistent beach, the Altice advertising coordinators should have consulted the local residents. He pointed out that Imbert is well known for being the town where the GEO cheese factory was founded and as the birthplace of several outstanding traditional merengue musicians.