Ex colonels get 19 months to await trial in La Romana airport bust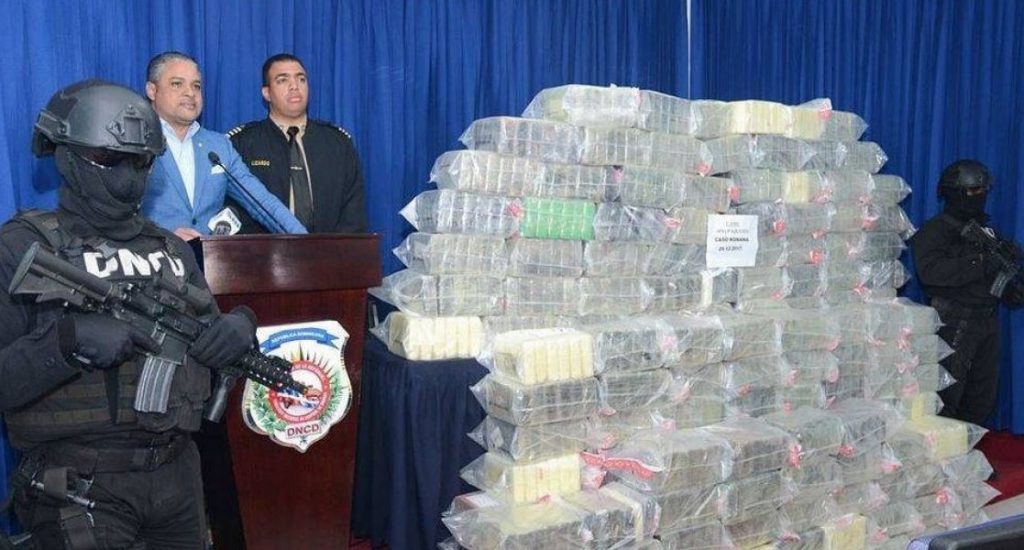 La Romana cocaine.
Santo Domingo .- A La Romana court on Mon. remanded two former senior military officers to 18 months of pretrial detention, charged with transporting drugs that arrived Oct. 23 in a plane from Colombia, local media report.
Former Army coronel Roberto Antonio Ramírez, and former Air Force coronel Domingo Cruz Figuereo, were stripped of their commission in the wake of the investigation into the drug shipment, seized at La Romana International Airport (east).
Figuereo was head of security at La Romana airport while Ramírez was head of Antinarcotics (DNCD) in that terminal, whereas other enlisted military are also being held in the case.
According to the investigation, the drug was shipped aboard the HK4909G registry aircraf from Cartagena, Colombia, and upon arrival at the La Romana airport "the entire airport security protocol was disabled, and all the rules and procedures of the airport terminal's security were violated."