Company has 30 days to make way for sidewalk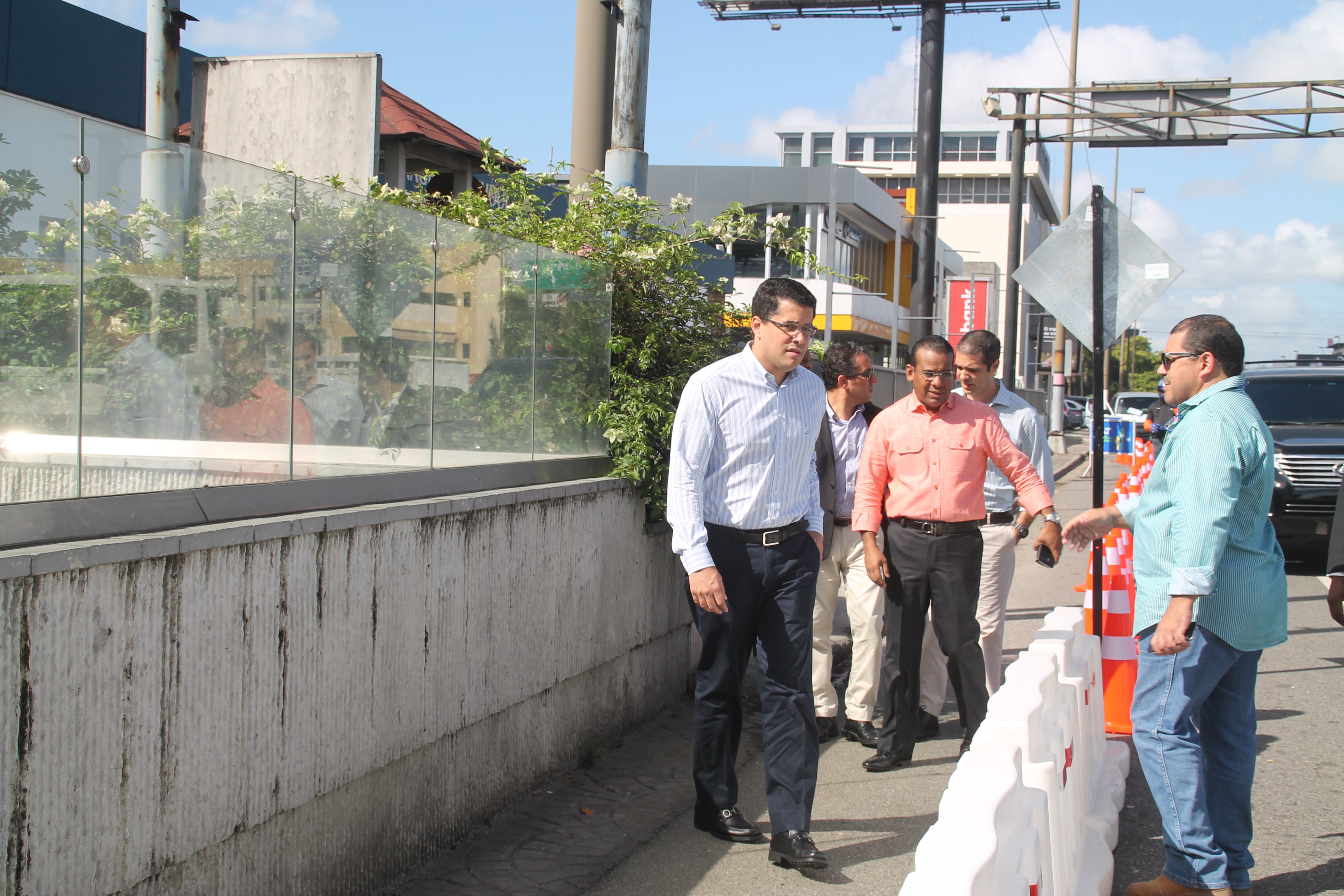 Mayor Collado inspects provisional path. Photo: hoy.com.do
Santo Domingo.- City mayor David Collado ordered the installation of a temporary pedestrian path Tuesday along Ave. J F Kennedy between Gracita Álvarez and Luis Lembert streets in the Naco district, and gave the Agencia Bella thirty days to reach a permanent and acceptable solution.
The one-meter wide path is intended for pedestrian use until the company demolishes its perimeter wall to make way for a permanent sidewalk.
"Our citizens can feel safe in the knowledge that the city hall will provide a permanent solution and this arrangement is for the short term. We are urging the Agencia Bella automobile company to work with us to provide a good solution for capital city residents," declared Collado during a visit to inspect the provisional pedestrian path.
The mayor stated that pedestrian lives could no longer be put at risk by being forced to walk on the busy avenue due to the lack of a sidewalk.
"The law gives us the power to intervene in these spaces if the lives of pedestrians are at risk, as in this case. And it's better to intervene now and not after a student or a mother is run down by one of the many vehicles that travel along this avenue," said the mayor.
Collado appointed a city chamber commission to tackle the problem and engage in dialogue with Agencia Bella in order to reach a solution within the next 30 days.
Mayor David Collado's priorities include recovering public spaces so that pedestrians and all citizens may move around the city freely.