Teachers get good grades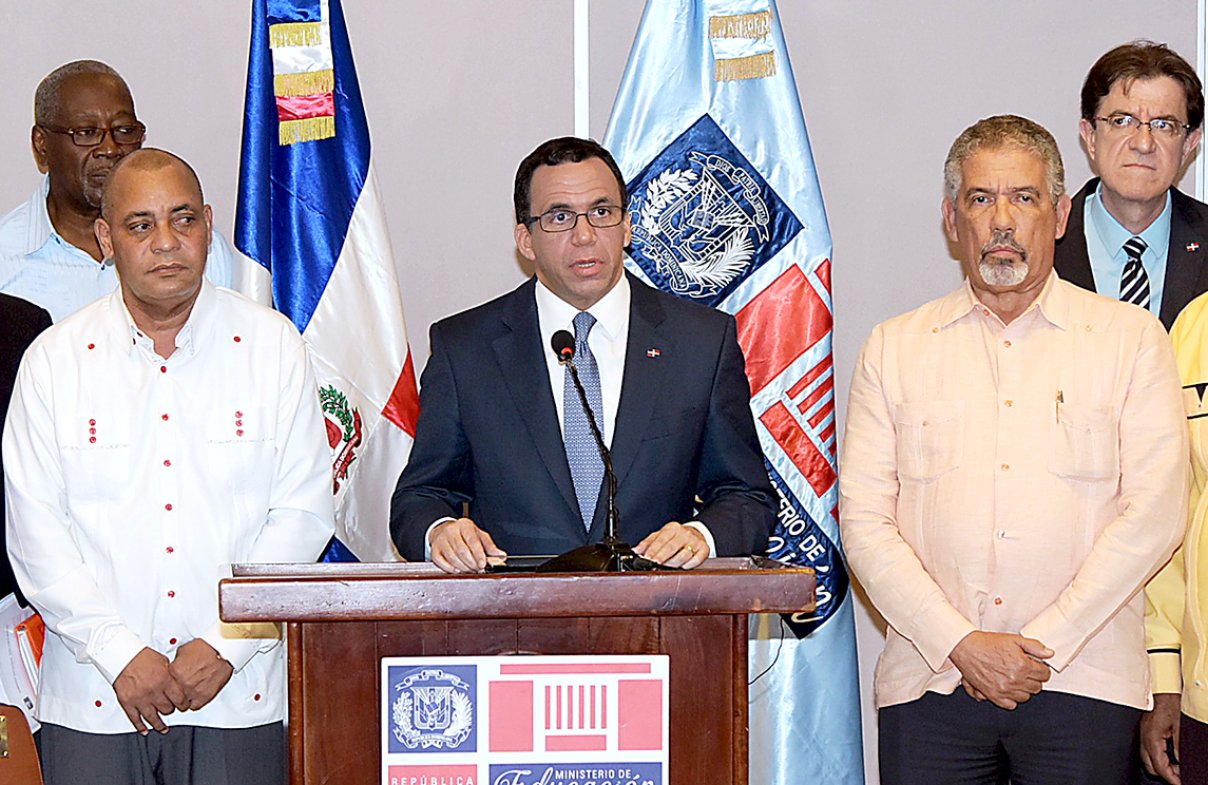 Education Minister Andres Navarro. Image: eldia.com.do
Santo Domingo.- The Ministry of Education concluded the first phase of its performance review conducted last year, with an announcement that 81% of teachers included in the process have obtained good results.
Minister Andrés Navarro said that 39% of teachers received good assessments, 38% achieved vary good ratings, while 4% were graded as excellent. Only 19% were in the "room for improvement" category.
The evaluation consisted of five elements: classroom observation, planning, exercise of professional performance, principal's assessment and self-assessment.
Navarro said that the second phase of teacher evaluations would start on February 1st and include more than 21,000 classroom teachers and other posts.
The first phase was carried out in a record time of six months, while the second phase will be completed in eight weeks because fewer teachers are being assessed.
Víctor García, representing the Dominican Teachers' Association (ADP), expressed satisfaction on behalf of the sector and said that the result was a cause for celebration.
"It will come as a slap in the face to certain sectors in the country that are always saying that public education is the worst," stated García.
Starting this month, 44,959 of the teachers who were evaluated will receive incentives that will be assigned on the basis of the results they achieved in the tests, ranging from 17 to 32 per cent of their wages.