Mayor announces garbage dumping fines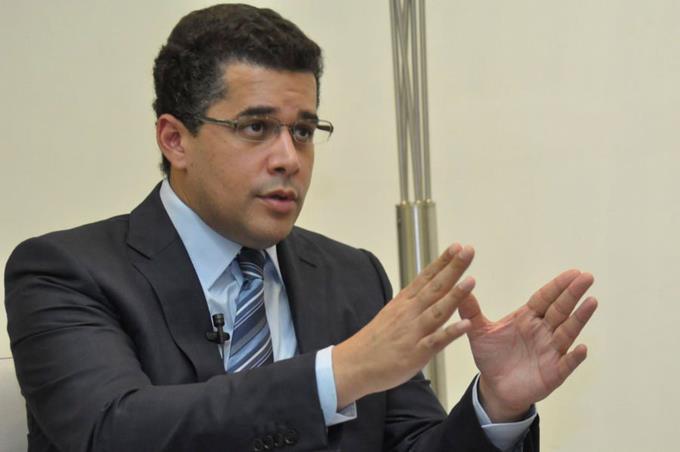 Santo Domingo mayor David Collado. Image: listindiario.com
Santo Domingo.- City Hall (ADN) will start fining citizens who create unauthorized dumps by discarding solid waste on the streets.
Mayor David Collado said that an awareness campaign was being launched starting February to encourage residents to take out their garbage at established times.
He warned that 60 days after the campaign launch, the council would start imposing fines for dumping waste outside the established times.
Without specifying the nature of the penalties, Law 120-99 establishes that "anyone found dumping garbage or waste of any type, regardless of size, in public places, will be subject to penalties of between two and ten days in prison or fines ranging from RD$500 to RD$1,000, or both penalties at the same time."
This law prohibits discarding any type of solid waste on streets, sidewalks, parks, roads, gutters, paths, swimming areas, seas, rivers, etc.
Collado made the announcement when signing of an agreement with the Central Association of the Seventh Day Adventist Churches, to conduct a public awareness campaign about cleanliness. Around 250 churches in several neighborhoods in the capital will be taking part in the awareness raising campaign, which will be combined with community cleanups.
The agreement was signed by Collado and association president Paulino Puello, who pledged that his churches would serve as spaces for educating the citizenry.
"As a church it is a great honor and privilege to be able to help with education and guidance for a clean and healthy city," he stated.
Collado said that the same agreement would be reached with the Catholic and Evangelical churches, and that the city council would provide the equipment and materials involved.
He added that he had asked the Adventist church to send an observer to the ADN purchasing department to continue strengthening the administration's transparency.
He said that he had made the same request to the Catholic Church, to send an observer to the Urban Planning department, and to the Evangelical churches to send an observet to the Collections Department.
The Mayor plans to present a timetable for the public awareness campaign and cleanup operations next month.