Greens plan Sunday rally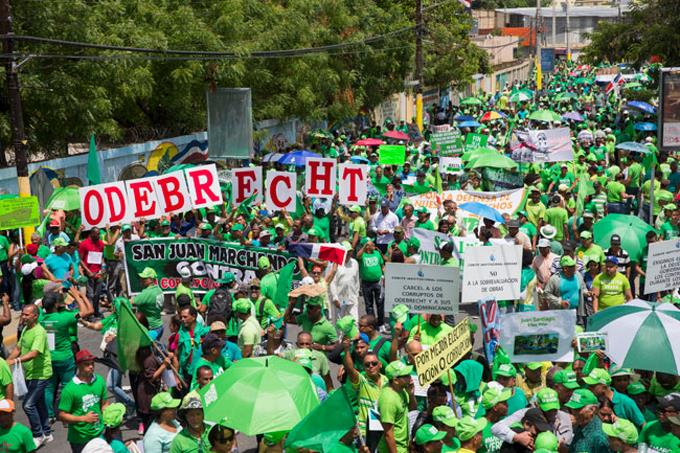 One of last year's Green marches. Photo: listindiario.com
Santo Domingo.- Representatives of the Green March anti-corruption and pro-environmental movement met with the director of the National police, General Ney Aldrin Bautista Almonte Thursday to coordinate logistical and security arrangements for a peaceful public rally scheduled for this Sunday outside the National Palace.
During the meeting at the Police chief's office, the group representing the Greens agreed on the area to be used for the stage, as well as the space to be occupied by the protestors on 30 de Marzo Street and Av. Mexico.
They also set up the channels of communications between the protest organizers and police agents in order to ensure the safety of all participants.
"On Sunday 28th January, from 10:00 in the morning, we will be exercising our right and duty to fight for a society free of corruption and impunity. For that purpose we've met with the police chief to ensure the highest levels of security and peace during the event," stated a Green March press communiqué.
The movement says that other details of the event would be shared via social media.