Venezuela crisis talks delayed in Dominican capital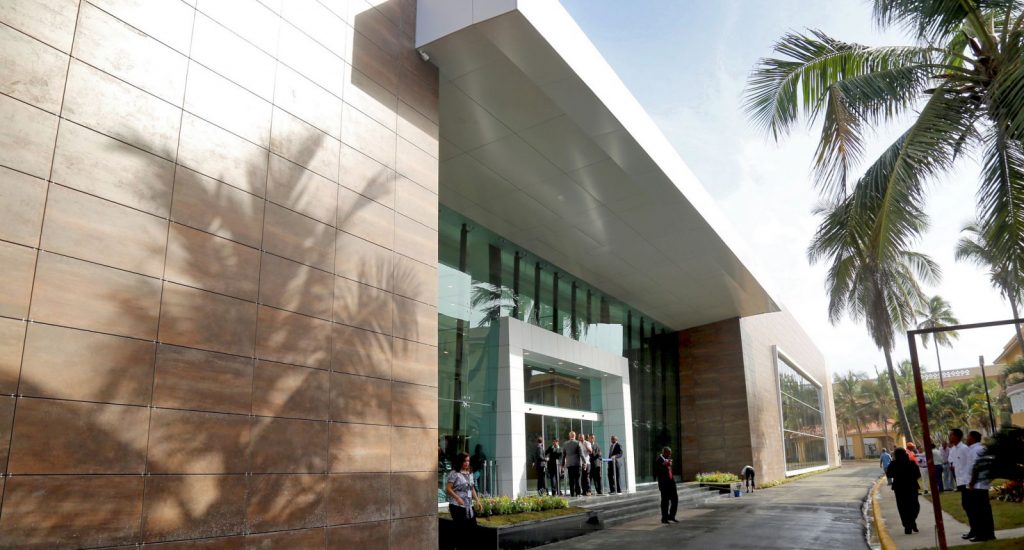 Foreign Ministry rear
Santo Domingo. – The talks between the Govt. headed by Nicolas Maduro and the Venezuelan opposition resumed Monday, mediated by Dominican president Danilo Medina.
The fifth round of the dialogue is expected to start at the Foreign Ministry Mon. morning, where a delay of at least one hour was reported.
Dominican foreign minister Miguel Vargas, former Spanish prime minister, Jose Luis Rodríguez Zapatero, and the representatives from Chile, Nicaragua and Bolivia have arrived to participate in the meeting as mediators.