Venezuela crisis talks resume, seek elusive agreement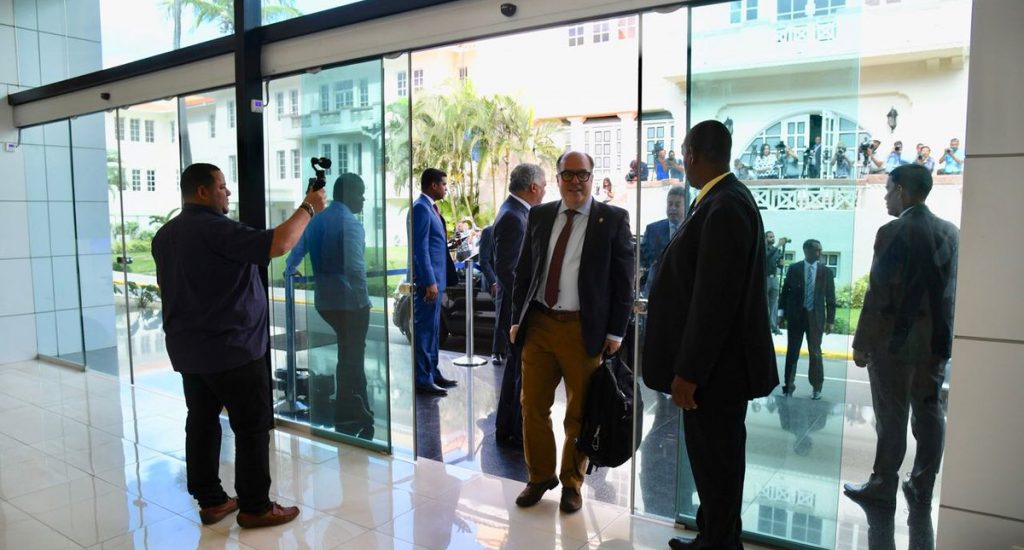 Venezuela opposition leader Julio Borges arrives for the talks. Photo elnuevodiario.com.do
Santo Domingo.- The talks between delegations of the govt. and the opposition aimed at easing Venezuela's crisis will continue 9am Tues., in search of definitive agreements proven elusive thus far.
The Venezuelan government and a divided opposition resumed talks after Caracas announced advanced presidential elections in which president Nicolás Maduro will seek reelection.
Mediators from five countries were present in the marathon session that lasted six hours.
Around 8:40pm, Presidency spokesman Roberto Rodríguez Marchena, said the parties had agreed to a three-hour recess, but a couple of hours later said they decided to resume the talks today.