Medina, ex president Fernandez tied in voter preference: poll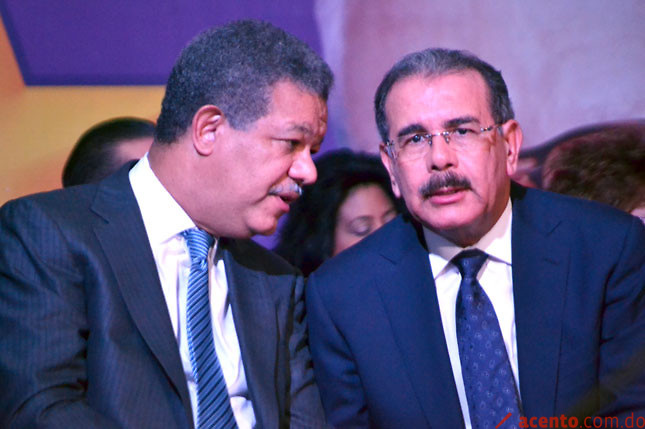 L. Fernandez, D. Medina. File.
Santo Domingo.- President Danilo Medina and former president Leonel Fernández are technically tied in voter preference among Dominicans looking ahead to the next election, says a survey by Newlink made on January 5.
Using the Newbot system 24,517 citizens were asked by phone, , who's their favorite presidential candidate for the May 2020 election.
It found that National District mayor, David Collado, is the favorite politician among voters, when the people were asked about the leaders who've never been Presidential candidates.
In this category, Collado has 71.8%, Public Works minister, Gonzalo Castillo, 15.4%, and Education ninister, Andrés Navarro, 12.8%.
Although Medina has a constitutional ban on reelect ion, the president has 32.9% of the potential vote among the possible candidates in the ruling party, PLD, only behind Fernandez (34.2%) and tied with the vice president Margarita Cedeño, who has 32.9%.
Newlink polled citizens between the ages of 18 and over, and 65, of which 1,000 responded, with a margin of error of around 3.1 percent.