Suspended airline: dozens of travelers stranded a 5th day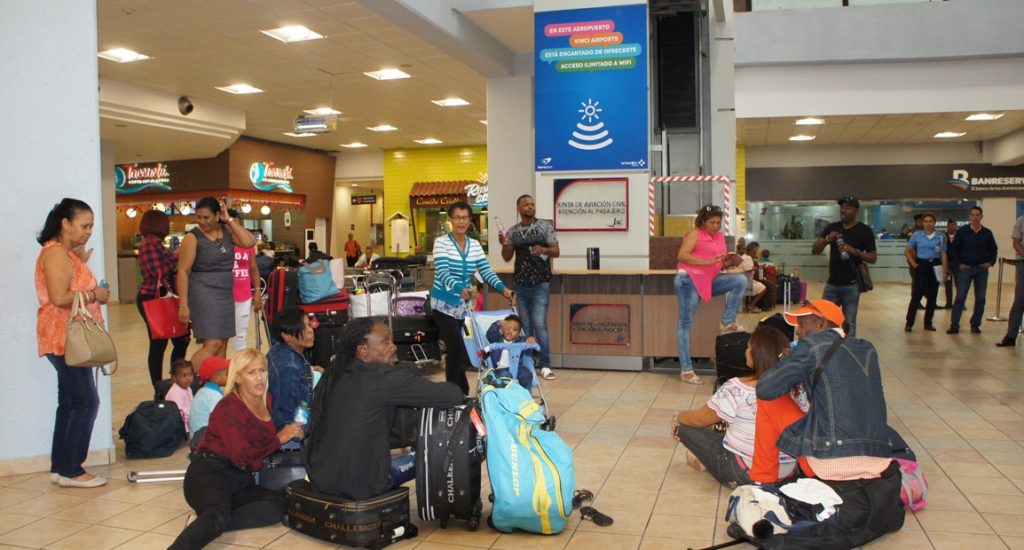 Pawa passengers stranded.jpg
Santo Domingo.- Dozens of Pawa Dominicana Airline passengers roam the corridors and sleep on the floor at Las Americas Airport terminal where they can't get a flight to their respective destinations.
Since dawn Thursday, those caught up by the airline's suspension on failure to pay staged a melee in front of the Civil Aeronautics booth and threatened vandalism if flights weren't produced in the next few hours.
Travelers of various nationalities had bought fares from Pawa, whose operations were canceled for three months.
"We've been sleeping on the floor five days, children, and elderly are people, are also going through all types of calamities because we have no money to buy food," said one passenger.
The travelers include Venezuelans, Cubans, Dominicans and other nationalities, stranded since last Sunday.