Four tremors in various regions during the last 24 hours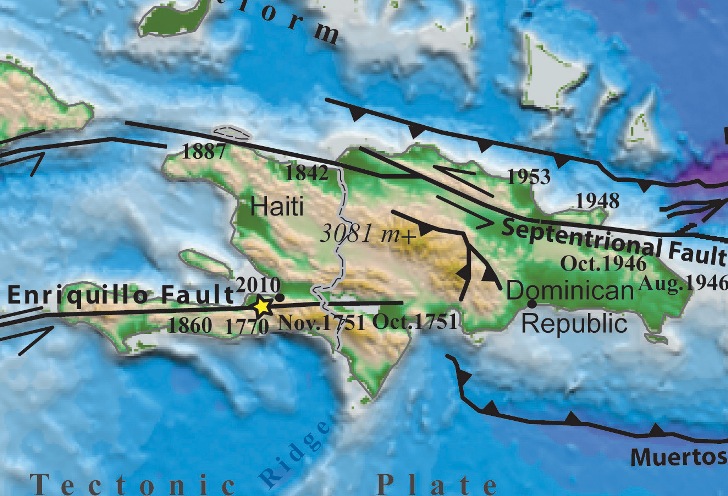 Faults. File
Santo Domingo.- Four earthquakes have been recorded in various parts of the national territory during the last 24 hours with no damages or injuries reported.
The Santo Domingo State University (UASD) National Seismology Center said the tremors ranged from magnitude 2.8 to 3.5.
The 2.8 quake was recorded 90.9 kilometers west-southeast of Pedernales (southwest) at a depth of 23 kilometers and occurred 8:56 Thurs. It said the second, of 2.9 and was 15 kilometers deep in Monseñor Nouel province at 10:10pm the same day.
The strongest tremors (3.1 and 3.5) were in El Seibo (east) and Montecristi (northwest) provinces, at 4:50am and 3:36am respectively. Its depths were 0.2 and 24.2 kilometers.