Dominican Republic at center of Venezuela's expectations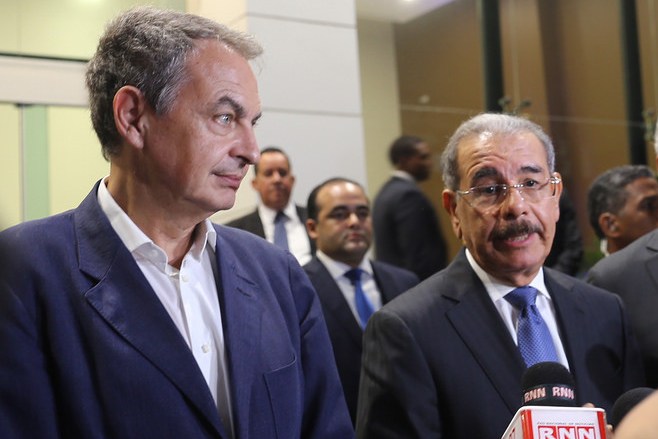 J.L.Rodriguez Zapatero, D. Medina. File.
Santo Domingo.- Venezuelans' expectations are focused in the Dominican Republic on Mon. as the opposition and the government weigh whether to sign an agreement to put an end to the oil-rich nation's months-long political crisis.
The Dominican Foreign Ministry on Sun. announced that delegations from Venezuela's rivals will start arriving at noon and will meet in the afternoon.
The meeting was called by president Danilo Medina, after affirming last week that he was "in custody" of a list of the points that have been advanced during the five rounds of talks held in the country since early Dec.
As part of the mediation former Spanish prime minister José Luis Rodríguez Zapatero, traveled to Venezuela over the weekend to try to smooth out the disputes between the opposition and the government and achieve rapprochement leading to a pact.