Former drug kingpin wants his farms back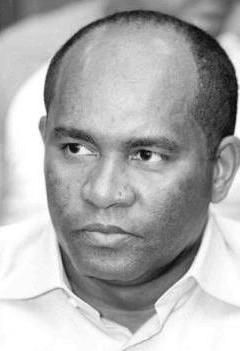 Q. Paulino. File
Santo Domingo.- Ex-con Quirino Paulino is demanding that the Government return five of the six farms he had here and that were seized after his arrest in December 2004, with1,104 kilos of cocaine in his possession.
Of the six properties, after several rulings by local courts, Paulino, through his nephew Rafael Castillo, managed to recover one of around 40 hectares, located 14 kilometers from the city of San Juan.
The three farms located on the San Juan-Las Matas de Farfan road, totaling 160 hectares, are part of the six Paulino bought from local owners, during his heyday as a top drug kingpin, before his arrest and subsequent extradition to the US.
The rest, he and then his relatives, managed to sell before being extradited and in plea bargaining lost part of his assets.
At the time of his arrest Paulino was the owner of five companies in his hometown Comendador, a motel, the nightclub Souzi, a gas station and the town's only bus station.