South region resort project eyes a new business model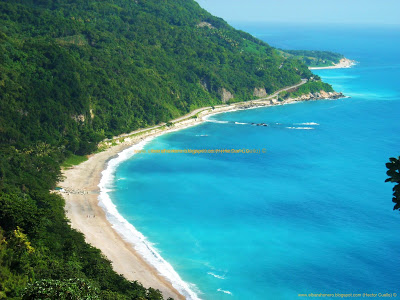 Barahona coast
Santo Domingo.- The Perla del Sur tourism project, being built in Barahona, aside from establishing  a new business model that combines real estate tourism with residences, private villas, apartments, hotels, marina and a convention center, will provide 1,200 rooms in its final phase.
Project sales director Javier Herrera says Barahona's tourism development model is different than those of other destinations, such as the East region.
"In Barahona we're betting on a different model to the all-inclusive. We're creating the format and establishing the model of sustainable tourism with the community's integration that must follow any other entrepreneur or group that wants to invest in the area; so we can ensure that this destination starts from a different perspective and with another level of tourist," he said.
Herrera said the project's first phase will be inaugurated in April with Barahona's first beach club "La Palapa."
"The first stage will be the hotel "La Casita" and "La Casita Village" boutique hotels with an exclusive design and integrated into the environment."
He said the second stage includes 22 bungalows whose construction was started and there are only four units left to sell and be ready by the end of the first quarter next year. "In this stage are also included buildings to finish with the marina in a third stage."
Among the project's most ambitious plans is the marina, since it would place Barahona of the map for boats wishing to visit the island.
"This marina will allow us to attract hundreds of boats, national and foreign, to the coast of Barahona that arrive at our shores attracted by the diversity of marine species that we have, but until now they don't do so on a recurring basis. With the marina we will offer all the services that the vessels require to include Barahona as a fixed point in their trajectory, with the advantage that in these coasts you can fish all year round."