'Air Cocaine' Frenchman to be sent back to France today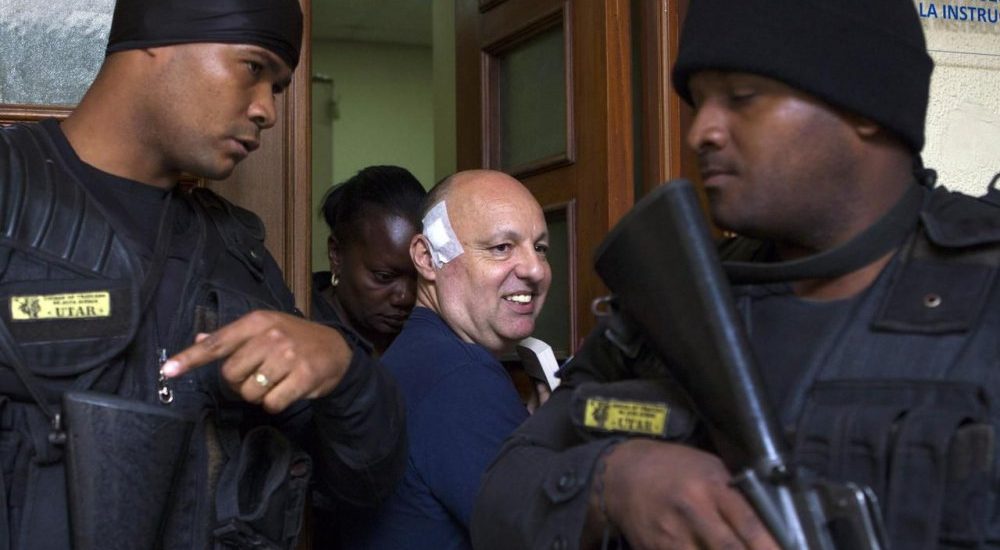 C. Naudin. Photo elnuevodiario.com.do
Santo Domingo. -The Justice Ministry on Wednesday said French national Christophe Naudin will be repatriated  to his country Thursday to serve out his 5-year prison sentence for plotting the escape of two pilots and compatriots, who had been sentenced to 20 years in prison for drug trafficking.
"The transfer of Naudin is carried out within the framework of the Convention on the Transfer of Convicted Persons, signed between the Republic of France and the Dominican Republic, on December 23, 2009, which benefits in a reciprocal and equal to citizens of both nations," it said in a press release.
In addition to five years in prison, Naudin was also fined RD$1.5 million for violating the Drugs and Controlled Substances Law 50-88.
In what was dubbed the 'Air Cocaine' case, French pilots Bruno Odos and Jean Fauret were detained at Punta Cana Airport aboard a Falcon 50 jet bound for Saint-Tropez on March del 20, 2013, with around 680 kilos of cocaine.