Dominican Republic: below freezing, but 80F just 50 miles away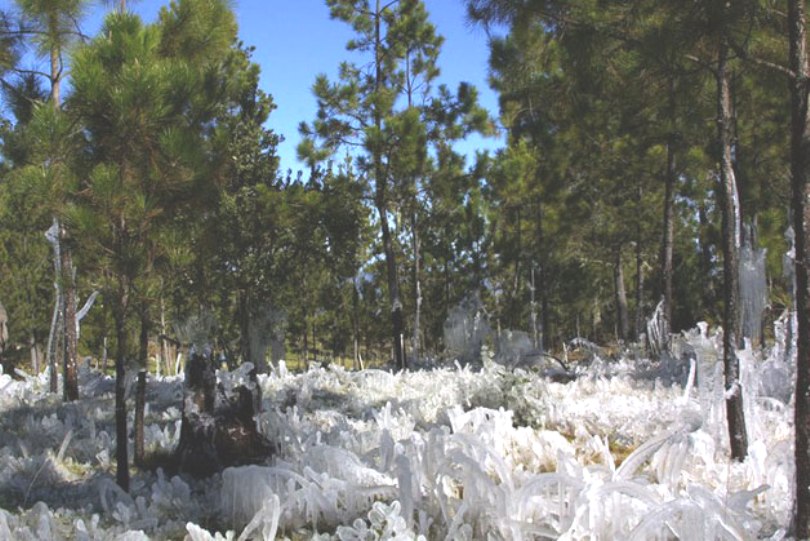 Valle Nuevo frost.
Santo Domingo.- If you live in Valle Nuevo, Constanza, Jarabacoa or near Alto Bandera in the foothills of the Central Mountain Range, have a heavy blanket and coat handy, because temperatures will fall as low as zero degrees Celsius (32 F.) this weekend, according to the National Weather Office (Onamet) Fri. forecast.
Temperatures will drop on Pico Duarte -just 50 miles from the Caribbean- to below zero Celsius, said meteorologist Julio Ordoñez.
"The anticyclone circulation that generates a wind from the Northeast combined with a high pressure system, will influence temperatures to descend considerably even in Santo Domingo, where it's expected to reach a chilly 18 degrees Celsius," he said.
He said Constanza Valle and Jarabacoa, the temperatures will drop as low as to 8 degrees (C.)," he adding that that in Alto Bandera (just 50 miles from the Caribbean) and Valle Nuevo will reach zero degrees in the early morning.