Greens demand Odebrecht turn over evidence on US$92.0M bribes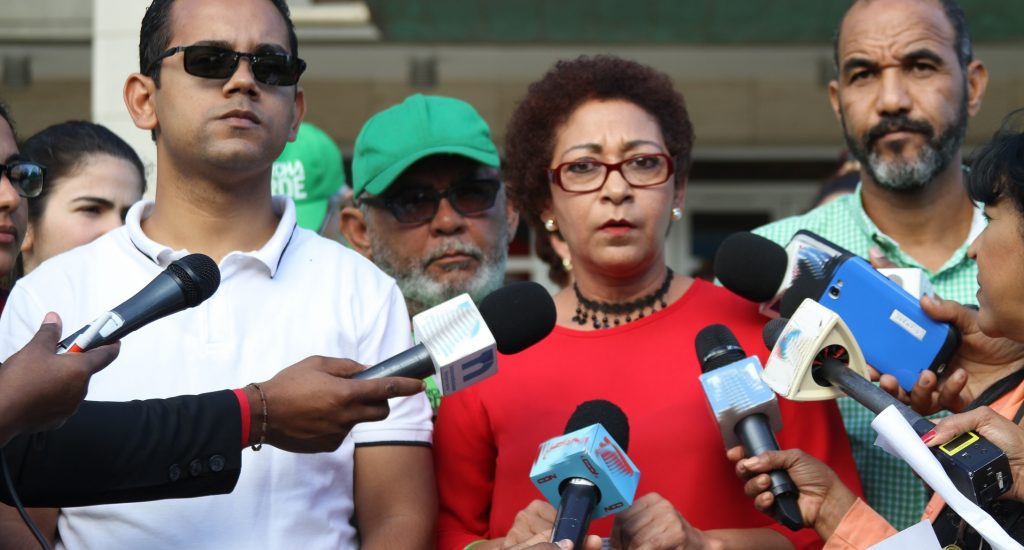 Greens in press conference.
Santo Domingo.- The Green March movement on Wednesday asked the Justice Ministry to demand from Odebrecht turn over the evidence it promised on the US$92.0 million it admitted having paid as bribes to Dominican govt. officials from 2001 to 2014.
It noted that according to the Justice Ministry, Odebrecht agreed to provide evidence to identify those who received that amount that allowed the construction company to obtain hundreds of millions in infrastructure contracts.
The Greens demand that the Justice Ministry explain if the documents received from Brazilian authorities list the bribes, "as promised so many times," and was the justification for the "impunity pact" signed by Odebrecht .
"The Justice Ministry is obliged to present the numbers of bank accounts where Odebrecht's bribes went; documents on the money trail; the financial instruments used, in addition to the identification of the works as a consequence of the bribes paid," it said.
"The investigation of the Odebrecht case will not be complete if the relationship of president Danilo Medina with international criminal Joao Santana, responsible for triangulating and laundering money for the company in several countries of the world, is not investigated," the Greens said in a document.