Pro-choice groups launch signatures campaign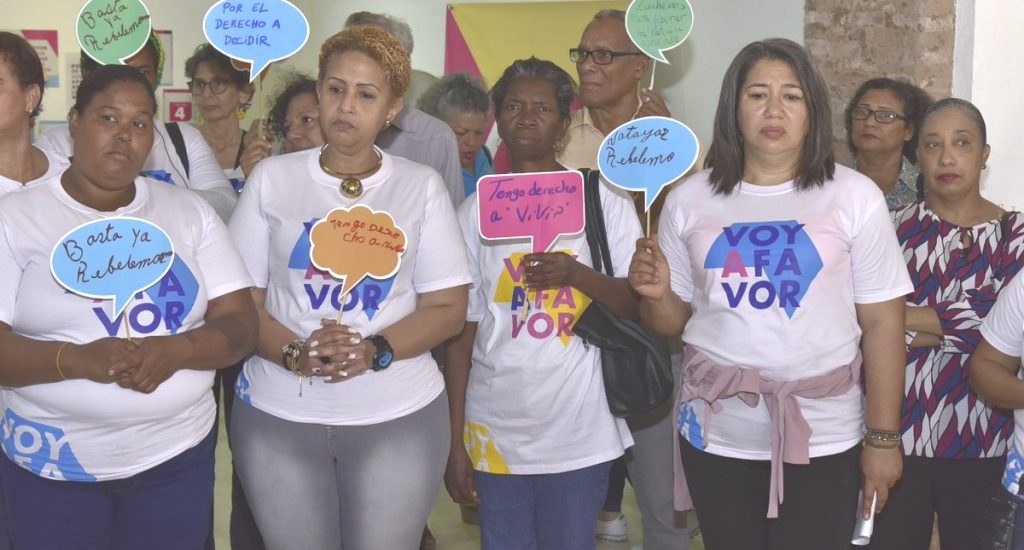 Photo elnuevodiario.com.do
Santo Domingo.- Several organizations on Sunday launched a campaign to collect signatures to decriminalize abortion when the woman's life is in danger; pregnancy is the result of rape or incest, or when the fetus won't survive.
A week before the start of the next legislature, the Women and Health Collective and the Coalition for Women's Rights and Life unveiled the "I'm in Favor" campaign, asking citizens to sign the petition in the posts that will be distributed across the country or on the Web.
"We trust that the legislators will listen to the voice of a citizenship that continues to demonstrate in favor of the protection of all women and their families in the Dominican Republic," said Cinthya Velasco, director of Women and Health Collective.
The campaign was launched the same day that a court in San José de Ocoa ruled three months of pretrial detention against a woman iin an alleged self-induced abortion.