Agency warns of brake failure on Harley-Davidson motorcycles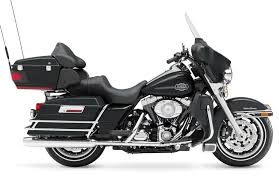 Santo Domingo.-  Harley Davidson motorcycle models Touring, CVO Touring and VRSC, years 2008-2011, have a flawed braking system, which could increase the risk of collision and threatens the safety of the motorcyclist, Consumer Protection announced Tues.
It said Magna Motors, the authorized dealer in the Dominican Republic, confirmed the presence of the affected motorcycles, which, if the brake fluid isn't changed for a long period, beyond the programmed 2-year maintenance specified in the owner's manual and service manual, could lead to a problem when braking.
Pro Consumidor urged the owners of those models to contact the dealer and coordinate that repair free of charge.
Dealer
"Since the DOT 4 brake fluid is hygroscopic, (absorbs moisture from the air), it can start to "gel" over time, which could cause the loss of the braking function on the affected wheel without warning, increasing the risk of collision," Magna Motors said in a press release.
The dealer also notified that they imported 16 motorcycles with that potential damage, but noted the possibility that individuals have also brought those models into the country.