Top official reveals turmoil in the ruling party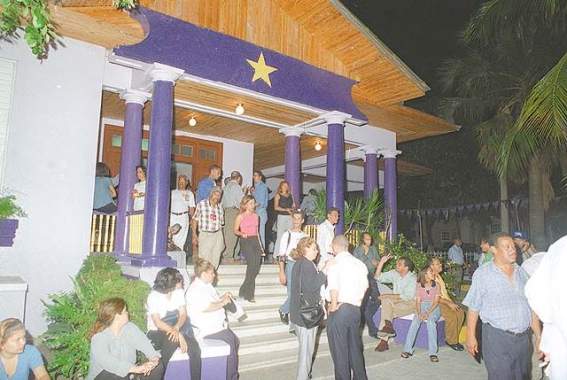 PLD headquarters
Santo Domingo.- Ruling PLD party senior leader Carlos Amarante  on Tuesday said there are groups within, which in their eagerness to project a presidential candidacy have unleashed an internal and external campaign of attacks against the government, "to corner Danilo Medina, using as pretext of an alleged reelection push."
He didn't specify which if any groups are behind the "campaign."
The also minister of Interior and Police warned that "this is how the party isn't helped" and hopes that sanity prevails in the party and a signal of internal unity is sent.
"The PLD is a democratic party, which will democratically decide who will be its presidential candidate," said the official, interviewed on Hoy Mismo Channel 9.
He said those who use the reelection issue as a pretext have started a premature campaign inside the PLD and "are reaching levels of confrontations," that he denounced last week, which compete with the opposition in their attacks on the government and Medina .
Amarante sees desperation in some of his PLD companions who wish to return to the government. "They have even resorted to the extreme practice of cronyism, making offers to people inside and outside the government, saying that they will improve their situation and offer them positions to those who don't, under the allegation that this government is not of the party, but of the external sector.
He said Medina's supporters, who are a majority in the PLD, will not allow representatives of minority groups trying to mount a presidential bid to corner the president and his government. "These groups deviate from the party institutions."