Democratic Option party hails high Court ruling against Electoral Board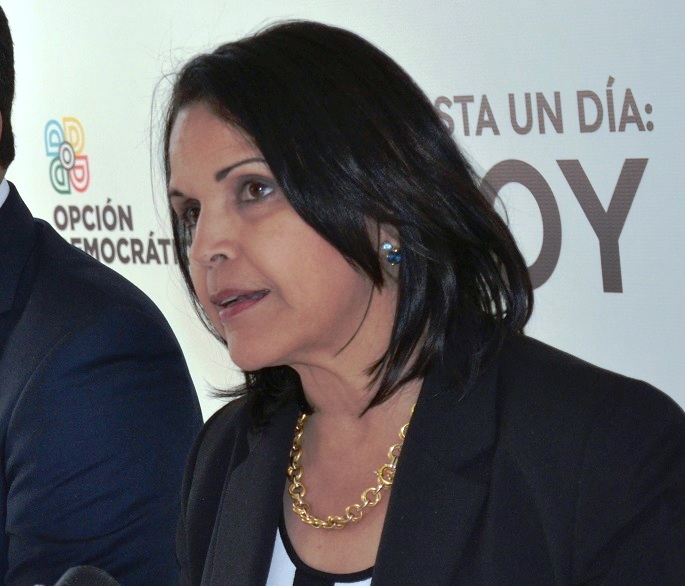 Santo Domingo.- Democratic Option party president, Minou Tavárez Mirabal, expressed her satisfaction with the Constitutional Court ruling while highlighting that hope increases when progress is made in the defense and exercise of human rights and in the construction of democracy, and that with that decision institutionalism triumphs, which it has always and will continue to wager.
The political group considers as a victory the Constitutional Court decision upholding that the Central Electoral Board chaired by Roberto Rosario granted discriminatory treatment and violation of rights to hear the file by which he requested legal recognition as a political party.
The decision of the highest court in the country admits the appeal for constitutional review of the injunction ruling requested by the entity, voids Sentence no. TSE-227-2016, which rejected his injunction action and ordered that the Central Electoral Board proceed to hear again the request for recognition of political party using the same criteria applied to other processes with similar purposes.
The Democratic Option leadership has denounced since 2016 that it was the victim of a political retaliation coordinated by Roberto Rosario and the Dominican Liberation Party (PLD) by granting them a differentiated treatment, violating their fundamental rights and that of the hundreds of Dominicans who've organized in that group to exercise their political rights.
"We still have to wait for the formal notification of the sentence," said the former deputy, "but in Democratic Option we remain committed to presenting the face of a policy that seeks to trace a route of hope in the current political scenario of the Dominican Republic," Tavarez said.