Dominican Republic; What corruption?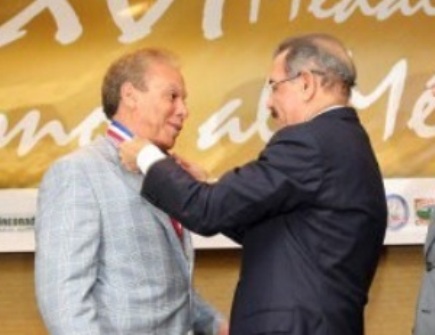 Rondon, Angel Rondon, Danilo Medina
Santo Domingo.- The expression "what corruption?" voiced by president Danilo Medina when asked to comment on the assertion by former US ambassador James Brewster that there were many cases of government corruption, a response emerged Wed. in a Transparency International report.
The most recent report (2017) of the London-based watdhog group  ranks the Dominican Republic 135th among the 183 most corrupt nations and one of Latin America's seven most corrupt.
Among Latin American countries, Dominican Republic ties with Honduras and Mexico in the 135th spot, and Guatemala, Nicaragua, Haiti and Venezuela continue to score worse in the ranking.
The Dominican score is 29 based on 100, where 100 is very clean and 0 highly corrupt. In addition, it reveals a regression compared to the previous year when it reached a score of 31 (2016). While in 2015 it scored 31; in 2014 it reached 29; in 2013 to 26; and 28 in 2012.
According to the report, nine different sources were taken into account, which aren't specified in the preliminary report. However, in Transparency International's Dominican profile, the Odebrecht case and the Green March stand out.
Case of Venezuela
In the Corruption Perceptions Index of 2017, led by New Zealand and Denmark as the cleanest countries, Venezuela is the Latin American worse situated, in the 169th place, at the same level as Iraq, while Uruguay obtains the best score of the group, at 23.
Transparency International highlights the relationship between levels of corruption and freedom of the press. "In the last six years, more than nine out of ten journalists were killed in countries with low scores in their index."