Espaillat wants probe as abuses against NYC taxi drivers emerge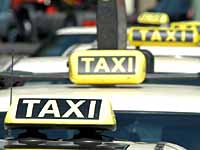 New York.- Congressman Adriano Espaillat has asked the US Justice Dept. to investigate any pattern of abuse on the part of the Taxi & Limousine Commission (TLC) against thousands of taxi drivers in New York.
In a Feb. 13 letter to Att. general Jeff Sessions and in the midst of confrontations between drivers and that agency, and the suicides of three livery taxi drivers, two of them Dominicans.
The congressman of the 13th district said he asked the AG to determine if the FTA assigns its agents in a specific area, with selective enforcement, so it can assign its officers to a territory or execute any illegal tactics against the drivers.
"As part of this tactic, officers disguise themselves as disabled to entrap drivers and write the current fines of up to 1,500 dollars," said Espaillat, who along with councilmember Rubén Díaz, headed a meeting with industry representatives at the mayor's office in the Bronx, on Friday.
"If the goal is to improve the service or ensure that the drivers don't get involved in illegal activities, there is no need to trap anyone in that manner, but to enforce the law instead," Espaillat said.