Police general: prosecutors are selling drugs in west region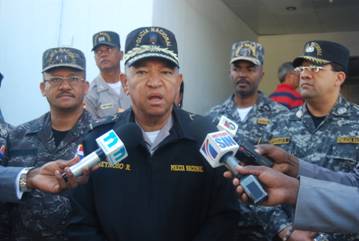 A. Reynoso.
Santo Domingo.- The National Police will investigate the complaint voiced by Gen. Aquilino Reynoso Robles, that prosecutors and officers manage drug-selling spots in Las Matas de Farfán (west).
National Police director Ney Aldrin Bautista an investigative commission and Internal Affairs will render a report on Reynoso's complaint, through a video that went viral on social networks.
In the video the Western Region Police Commander said that when only police officers get involved in drug sales they are usually identified, but not so when there are also Justice Ministry officials       pushing narcotics.