Foreign Ministry creates immigration guidelines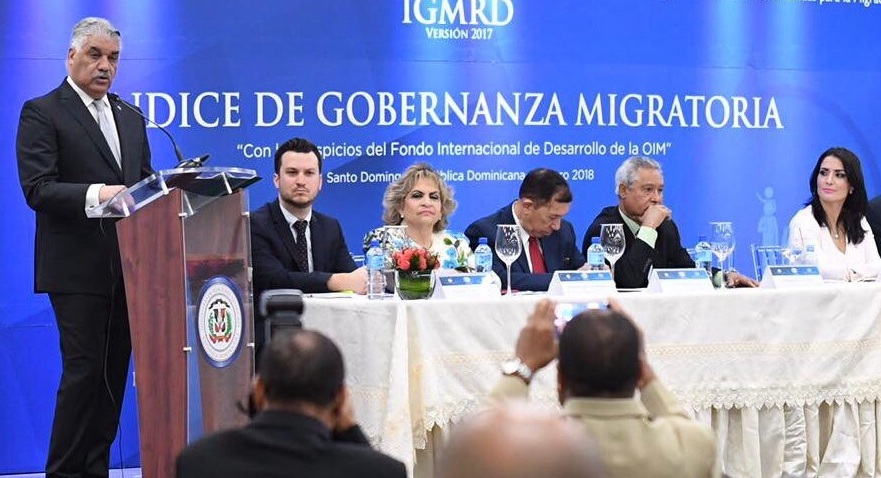 Santo Domingo.- Dominican Republic Foreign minister Miguel Vargas on Wed. announced the creation of the National Immigration Action Plan, a tool that will measure progress and monitor the correct management of migratory initiatives inside and outside Dominican territory.
Dominican Republic's Migratory Governance Index, which explores the policies adopted by governments to deal with the human mobility phenomenon and its consequences for nations and individuals, will be among the elements to be utilized to develop the new instrument.
Vargas said it will also count with the Sustainable Development Goals, the Global Pact on Migration and the National Development Strategy guidelines "to combine a unique strategic document with clear goals, indicators and means of verification."
The Foreign Ministry, assisted by its Inter-Institutional Technical Commission on Matters of Immigration, has already initiated the initiatives in various areas on immigration and related areas.
In his speech, the official stressed that "immigration management is exclusive and of the entire discretion of the State that enforces it."
"There is no international instrument, treaty or agreement that can constrain the Dominican Republic to necessarily modify the way it handles its migratory flows," he said.
He added that the Dominican Republic "has shown an incredibly high performance in the areas of governance of immigration policies with a comprehensive approach, the promotion of safe and orderly immigration, the soundness of the regulatory framework for immigration and the existence of interconnected agencies."