People want mandatory presidential candidates debates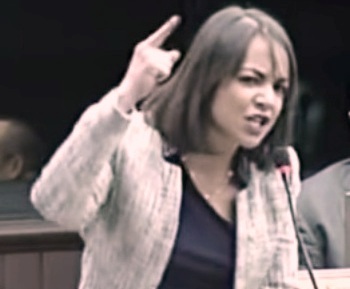 Santo Domingo.-The young business leaders grouped in ANJE on Thurs. held a forum to request the passing of the Political Parties Law, adherence to the laws, an end of impunity and mandatory election debates with candidates for the presidency.
Participating in the forum ruling party (PLD) deputy Karen Ricardo and Faride Raful, of the opposition PRM, the economist and Regional Sustainable Economic Strategies Center (CREES) vice-president Ernesto Selman, and the lawyer and Citizen Participation senior member, Francisco (Pancho) Álvarez.
They all agreed with mandatory presidential electoral debates.
"I completely agree with the presidential debates. It's up to all of us to identify and know who we vote for and identify with the leaders," said Ricardo.
"The institutional weakness implies that the laws in the country are suggestions and this must be corrected," Selman said.
Several essential issues for the country were also discussed during the forum.