Tens of thousands of immigrants regularize status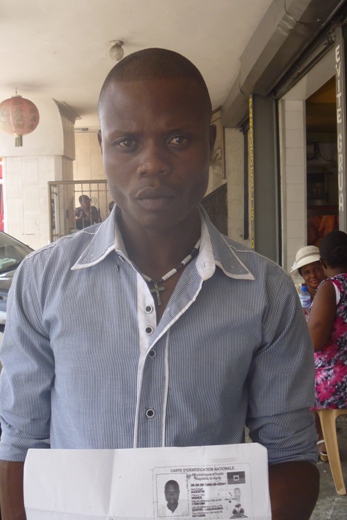 Haitian immigrant Augustin Wasner when the Plan started two years ago. File
Santo Domingo.- The Immigration (DGM) continues the Plan to Regularize Foreigners, with the renewal  of documents or change of immigration status.
This phase deals with the group with a "Non-Resident" category, registered in Santo Domingo and Monte Plata provinces, to have their Plan document or stamped passport which has an expiration date of July and August of 2017 (2016 ID).
The foreigners in that group must be present starting Monday, March 5, to the office behind Immigration headquarters in the National District, open from 8am to 4pm.
The first phase began October 23, with temporary residence cards given to 7,834 applicants, while permanent residence has been delivered to some to 6,500 foreigners, said Immigration official, Rafael Núñez. He said 14 centers have been operating nationwide.