Dominicans stranded as Haiti workers shutter border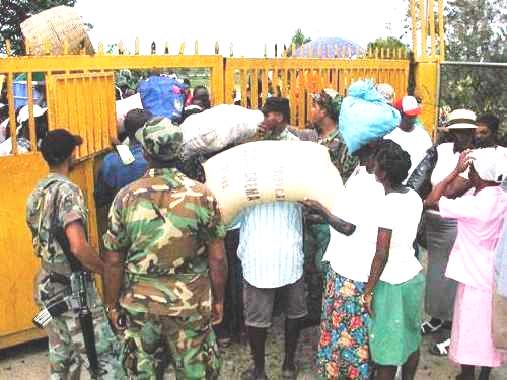 Dajabon
Dajabon, Dominican Republic.- Haiti Customs employees on Wed. shuttered the border crossing between the towns Ouanaminthe and Dajabón, to demand that Port-au-Prince pay their  salaries in arrears for several months and a wage hike.
There have been no incidents or arrests thus far.
As of 9am (Dominican time, 8am in Haiti), the dozens of workers who cross to and from the neighboring country daily remain stuck on their side, as well as a Dominican consulate workers in Ouanaminthe.
Dominican Border Guard officers are at the scene, near the border gate padlocked by the protesters on the Haiti side.