Reconfirmed: US rescinds visas of 14 indicted in Odebrecht case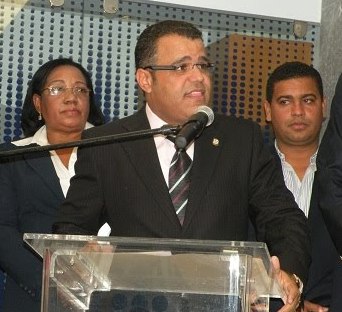 T. Galan. File
Santo Domingo.- The  US State Dept. today reiterated that it has canceled the American visas of the 14 indicted in the Odebrecht graft case, said a high-level US diplomatic source, quoted by El Nacional.
"Reconfirmed," the source responded Thurs. morning when told that three of those involved deny its report published yesterday Wed.
Meanwhile another source, of the Dominican government also confirmed that the US had rescinded the visas of those involved in the scandal unleashed when Odebrecht admitted in a New York court that it had paid 92 million dollars in bribes in the Dominican Republic lawmakers, officials and lobbyists.
On Wed. three of those involved in the bribe denied reports that their visa had been suspended: Former ministers of Public Works and of Industry and Commerce, Víctor Díaz Rúa and Temístocles Montás, respectively, and senator Tommy Galán, who revealed possessing both the US and Dominican nationalities, "that's why it don't need visa to enter the United States."