The 'people' want Medina beyond 2020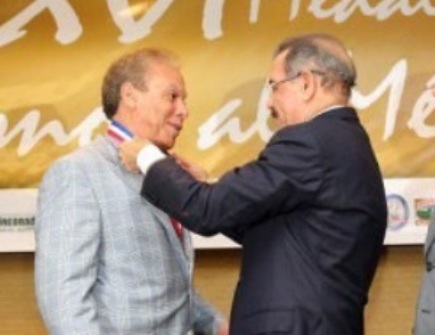 Odebrecht case main suspect (l), Angel Rondon, also wants Medina to stay.
Santo Domingo.-  Presidency spokesman Roberto Rodríguez Marchena on Thurs. said the people want president Danilo Medina, to stay and continue beyond 2020, but noted that the chief executive is focused on governing.
The statement comes in the heels of recent rallies by Medina supporters staged during the inaugurals of government works.
Interviewed by Mayobanex Bautista, the official stressed that people are happy and say that Medina has a devotion to service and is the only guarantee they have for the consolidated project of government. "The people are right to want Danilo to go beyond 20."
Rodriguez reiterated that the president hasn't spoken about reelection because he's only dedicated to governing. "I am referring to the view from the population and this is understandable and reasonable because they are seeing the results."
He said he doesn't know any politician who's as committed as Medina.