US Envoy-nominee's remarks on Haitians draws more rebuke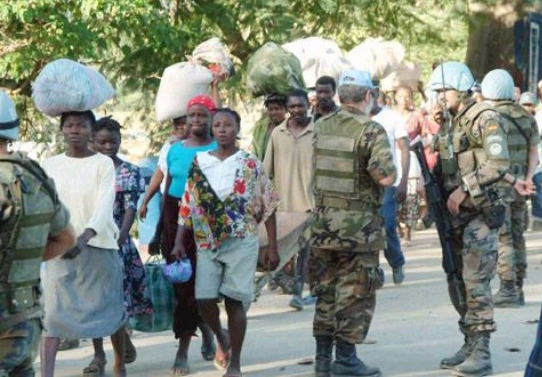 UN Peacekeepers at border. File
Santo Domingo.- Duartiano Institute vice president, Wilson Gómez, on Fri. called "daring, thoughtless and prejudiced" the statements by US ambassador-nominee in the Dominican Republic, Robin Bernstein, who warned during the confirmation hearing in the Senate Foreign Relations Committee, that she's coming to the Caribbean country to defend "stateless" people.
He said the statements speak very clearly of the misleading line adopted by representatives of many countries and international organizations.
He said they're part of the same purpose of ignoring the self-determination that's the prerogative any State. "They intend to affect Dominican sovereignty because they meddle in Dominican Republic's internal affairs and also infringe a blow to the principle of non-intervention."
"The statement must find a categorical rejection in the country," Gomez said after laying a wreath at the National Altar to mark the the 200th anniversary of the birth of founding father Francisco del Rosario Sánchez.
Haitians
Bernstein even said that she'd work with the US Embassy in Haiti to secure documents for Haitians in the Dominican republic, which she affirms is home to "stateless" people.