Catholic Church split on Haitian immigration issue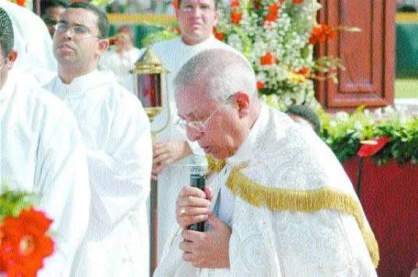 R. B. de la Rosa
Santiago.-  The National Migrant Pastoral Commission of the of the Dominican Episcopal Conference on Thurs. said no one has the right to take justice into their own hands and act against defenseless people, and even less against vulnerable immigrants.
The Op-Ed in the Catholic Church's weekly publication Camino, reveals a split within its hierarchy on the issue of Haitian immigrants illegally in the country.
Santiago archbishop emeritus Ramón Benito de la Rosa y Carpio, on Thur. said it's the "duty of Dominican authorities to confront the immigration of Haitians decisively."
The issue flared anew after on Tues., residents of the town, Pedernales warned the Haitians to leave town, in reprisal for the murder of spouses by nationals from that country who then fled across the border.
De la Rosa however criticized the media's handling of the issue, and warned against stoking hatred between both peoples, since in his view it's about a migratory reality whose Law must be enforced, "without abuse or revenge."
"What would become of our Dominican brothers dispersed in so many countries, if when one commits an abominable act, the pious will pay for sinners,?" de la Rosa said, and cited the case in Spain, where a Dominican woman confessed to the murder of a child.