Dominican Republic to delve into Spanish docs to find its history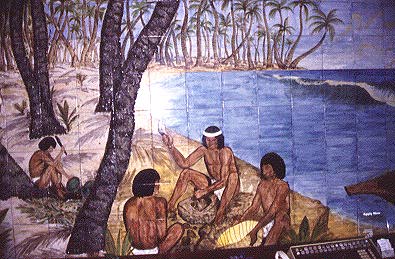 Madrid.- The Dominican Republic will sign an agreement with Spain to digitize thousands of documents that refer to its history from the colonial era, and which are found in Spanish archives.
To that end, Dominican General Archive (AGN) director Roberto Cassa, visited Spain., where he told Efe that Dominican colonial history "is basically in these Spanish archives." "We don't have much documentation until the end of the 18th century and what we have is basically notarial."
The AGN wants to digitize "the many materials" referring to the country's history found mostly in the National Historical Archive of Spain, the Archivo de General de Indias and the Archivo de Simancas.
Cassa has met, among others, with Spain State Archives deputy director general Severiano Hernández, to forge a series of practical agreements to exchange information and training.
The historian, who expects to "find many things" in those documents, said he had already visited the General Archive of the Indies at Seville (south) where there are "hundreds of documents of great importance" referring to the Dominican Republic, and which he affirms nobody has worked with yet.