Opposition leader charged in Odebrecht case, now in RD$150.0M 'debt' row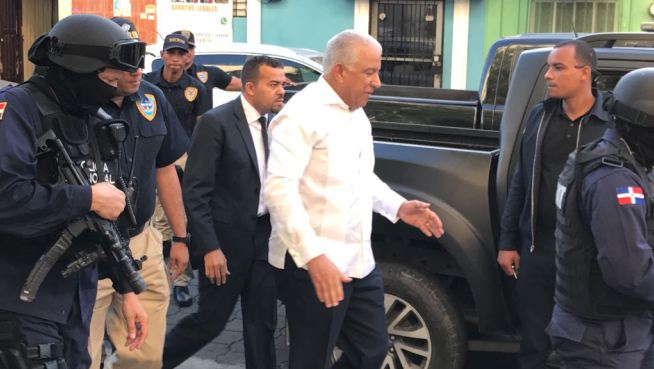 A. Bautista in court. File
Santo Domingo.- The lawyer Domingo Rojas on Fri. asked opposition party (PRM) president Andrés Bautista, to explain his admitted RD$150.0 million debt  which the organization contracted during the 2016 elections.
"We demand that the lawyer Andres Bautista to reveal in the next 24 hours whom were those who contracterd that debt on behalf of the PRM and their concepts and beneficiaries, otherwise, after that period we will subpoena him under the public access to information Law," said the also president of the National Civil Rights Foundation (FNDCRD).
"He must act responsibly and not make a half-hearted denunciation, only because at this moment he intends to benefit and call attention to public opinion as a candidate to be reelected as party president at the convention next Sunday," Rojas said.
The jurist said if Bautista fails to explain to the use given to "this enormous amount of public resources," he will compromise their honor and criminal responsibility,.. "and face charges."
He also asked the Accounts Chamber to audit Bautista's four-year tenure as head of the main opposition party.
Odebrehct
Bautista is one of 14 indicted in the US$192.0 million bribe admitted by the Brazilian company Odebrecht.