Regardless of whom it hurts, Defense seals the border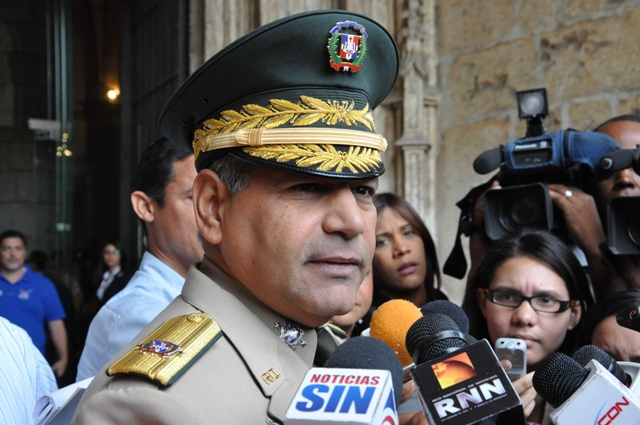 Elías Piña, Dominican Republic.- Defense minister Rubén Darío Paulino, on Sun. said he's committed to defend national sovereignty and seal the border to prevent the illegal entry of aliens into Dominican territory.
"Regardless of whom it hurts, I know we're going to affect many interests, but we're going to do it," said Paulino during a tour with Elías Piña's senator, Adriano Sánchez and other authorities of the border towns of Pedro Santana and Elías Piña.
Paulino and Sánchez listened to the locals' concerns about illegal immigration, as well as explanations by the two Army commanders assigned to Pedro Santana.
Paulino instructed both officers to order the troops to keep undocumented Haitians on their country's side, whereas those allowed to cross on market days must return to their nation once trading ends.