Dominican Republic leaves Human Rights blacklist behind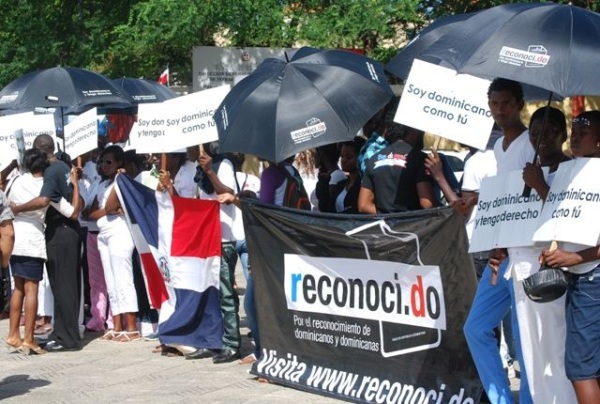 Reconocido Haitian offspring protest at the National Palace.
Santo Domingo.- The Inter-American Commission on Human Rights (IACHR) on Thurs.  excluded the Dominican Republic from the blacklist in which it had included it last year.
The Commission acknowledged in its session yesterday the importance of the measures that the Dominican State has adopted to solve the serious situation in which it affirms affects thousands of people, mostly of Haitian origin, who don't in effect enjoy their right to a nationality and its effects on their human rights.
The Commission also recognizes the practical importance of the procedure to restore nationality stipulated by new laws, although it stresses that there is "a challenge in its prompt and effective implementation" by all authorities, which causes barriers to guarantee that every person can access the effective enjoyment of their nationality.
Dominican Republic was included in the blacklist at the end of April last year.
The Government undertook efforts to revert that part of the report and although the Foreign Ministry said that the OAS Secretary General admitted that it was an error, the affirmation remained.
The amendment is in the report now, which is submitted two months before the Inter-American Commission will meet in Santo Domingo, at the request of the Dominican government itself.